One of my daughters and I were on our way to Eugene, OR to pick up a used utility/camping trailer I was purchasing. We stopped off in Woodburn, OR to supercharge before heading further south to Eugene. The supercharger was located near Woodburn Premium Outlets, so we walked around the mall for a bit. After walking around a bit, we came across this whimsical treehouse. Rather than have windows and a roof that are level, they are angled. This helps give that whimsical feel.
Here's a few photos of it. Hopefully it gives some design inspiration for anyone looking to build a playhouse or treehouse!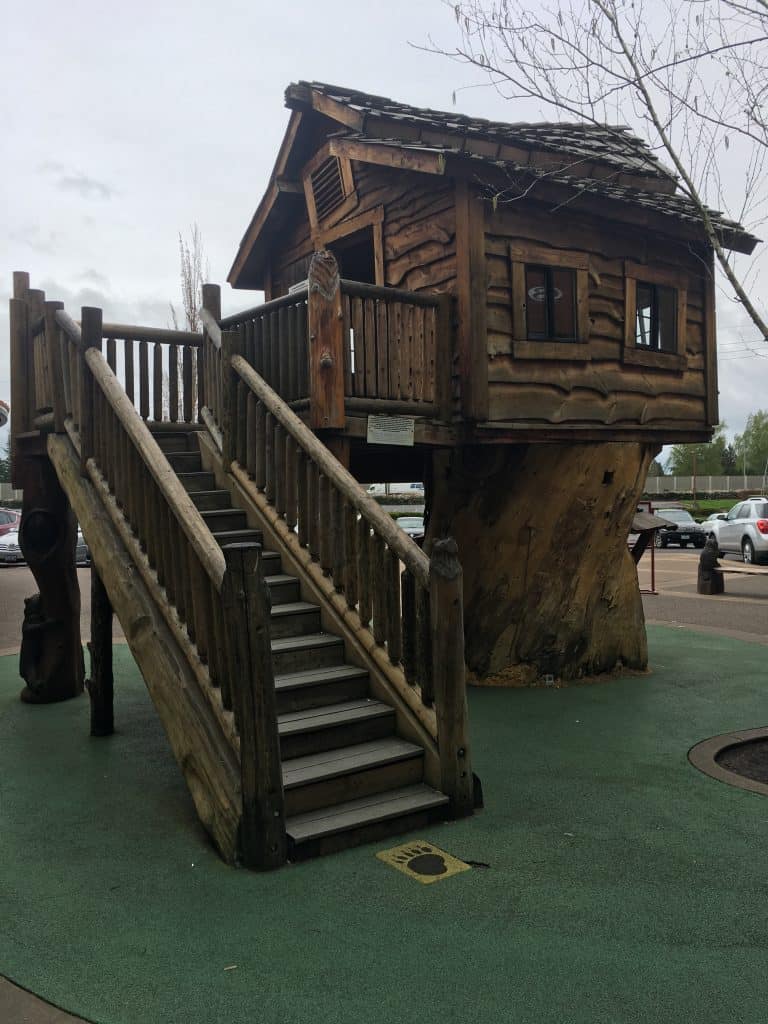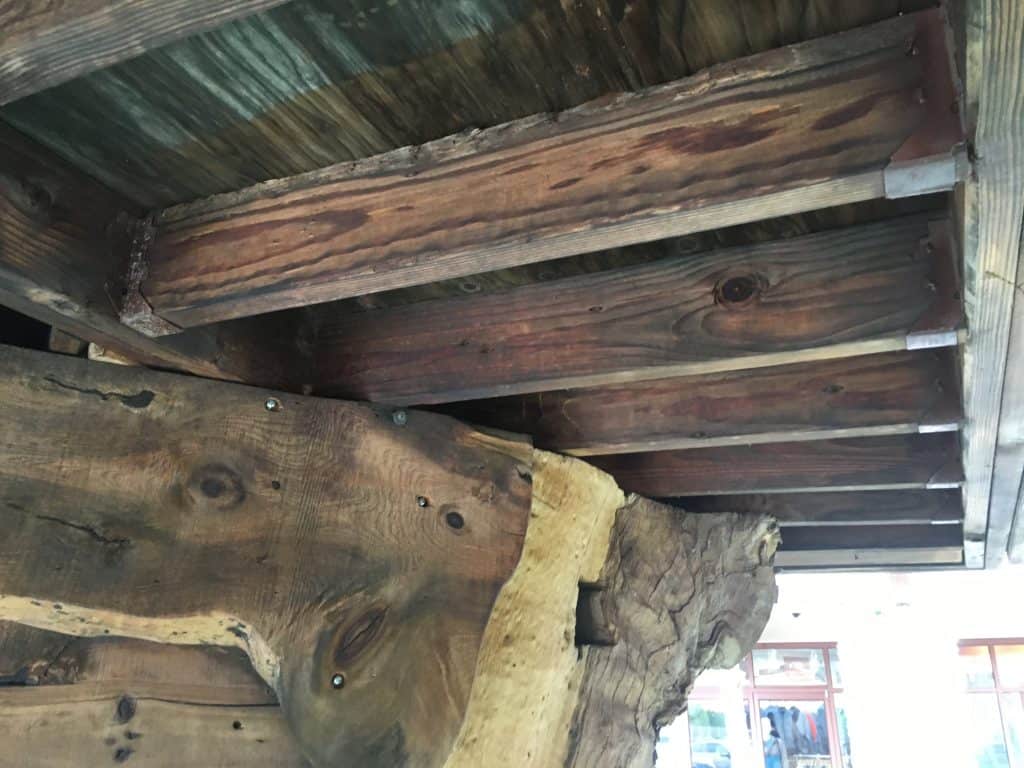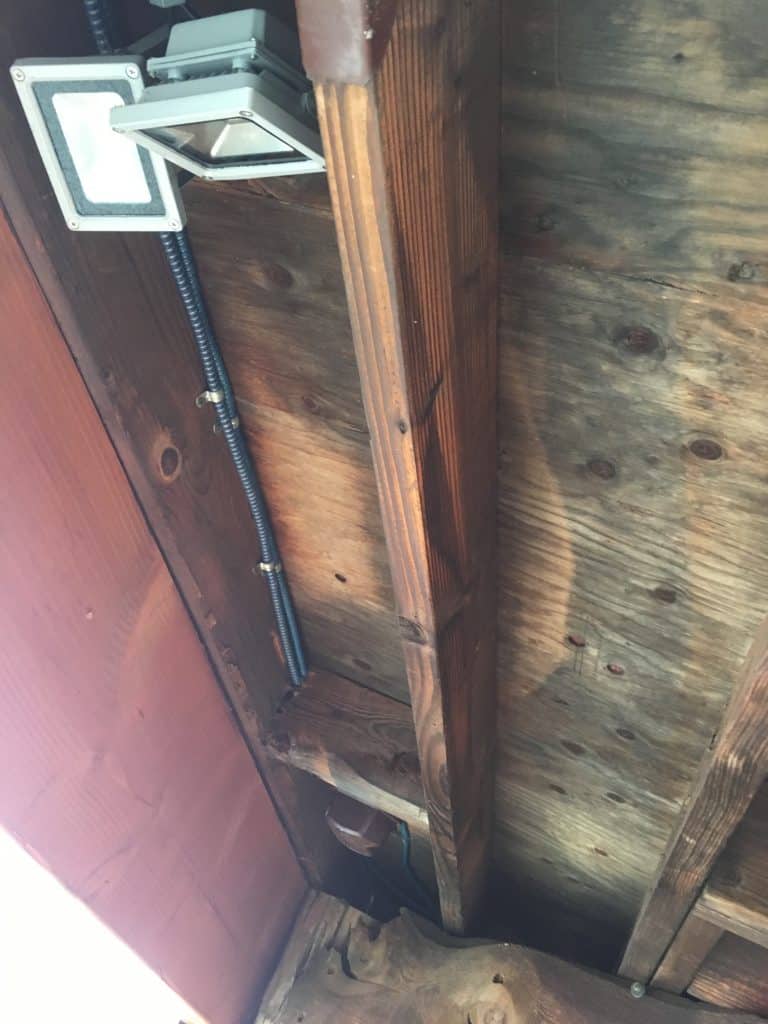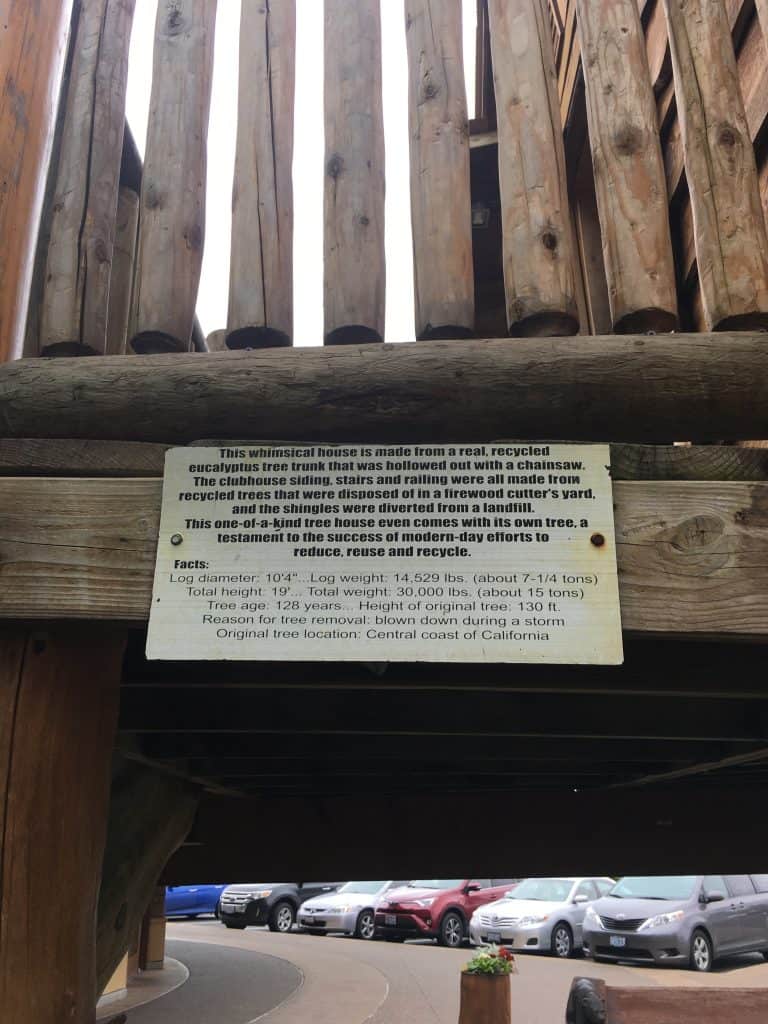 Text directly from the plaque:
"This whimsical treehouse is made from a real, recycled eucalyptus tree trunk that was hollowed out with a chainsaw. The clubhouse siding, stairs, and railing were all made from recycled trees that were disposed of in a firewood cutters yard, and the shingles were diverted from a landfill. This one-of-a-kind tree house even comes with its own tree, a testament to the success of modern-day efforts to reduce, reuse, and recycle.
Facts: Log diameter: 10′-4″… Log weight: 14,529 lbs. (about 7-1/4 tons)
Total Height: 19′ … Total weight: 30,000 lbs. (about 15 tons)
Tree age: 128 years … Height of original tree: 130 ft.
Reason for tree removal: blown down during a storm
Original tree location: Central coast of California"
Upcoming Article on my Treehouse Build
For a treehouse plan I had, the goal was to consider a tree trunk to move to the location of the build. Things didn't quite turn out that way, but I would like to hide some 4×4 posts with a more natural tree look at some point. I've also seen trees recycled and "preserved" with concrete. This might be an option in the future. I was able to re-use several 2×4's from a neighbor's temporary scaffolding, which helped keep costs down. More to come on my treehouse build soon.