In this article we'll cover Tesla campground charging. Whether you're using your Tesla to pull a camping trailer, you plan to camp in your Tesla, or you'll be pitching a tent, why not charge your Tesla (or other electric vehicle) while you're there? Depending on where you camp, you might be a good ways from Superchargers. Being prepared will keep you from getting stranded.
Tesla campground charging will typically have a few options depending on what kind of utilities are offered where you camp. If you plan on camping at multiple locations with a Tesla, having a few different adapters with you makes a lot of sense. Your best bet will be to use a NEMA 14-50, but a TT-30 may be the only option. We'll cover these and more. Read on…
Typical Power at a Campground (It Does Vary)
Power can vary campground to campground, and even campsite to campsite, but here's an example of a typical power post. This is from Deception Pass State Park on Whidbey Island in Washington state.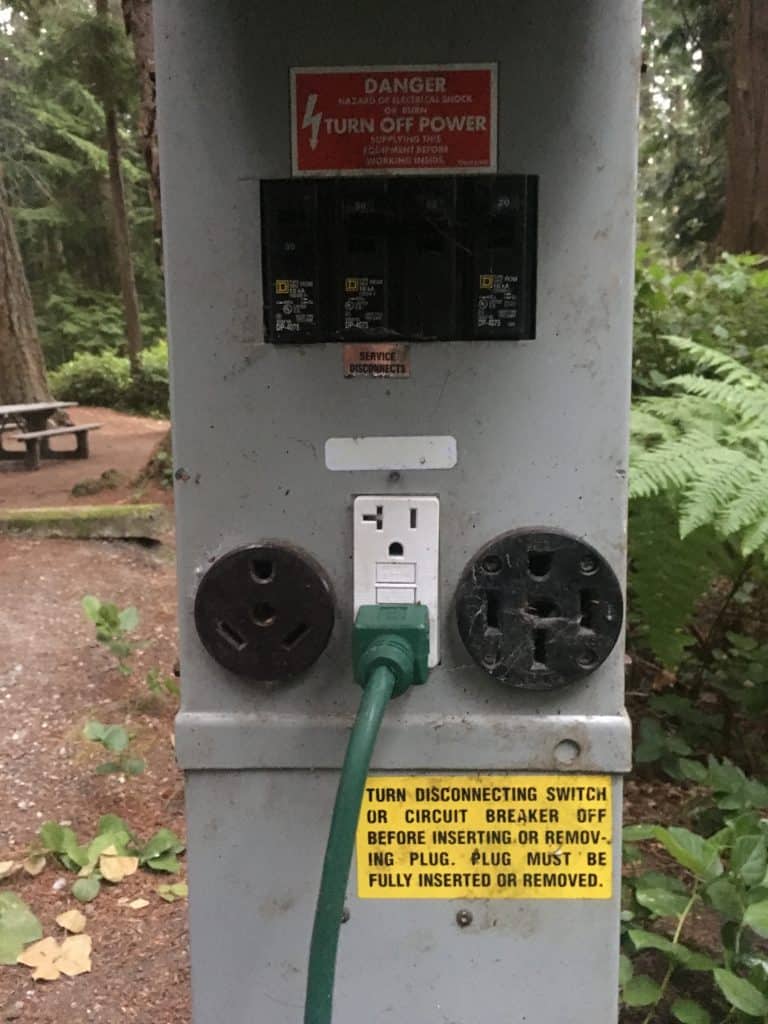 What is a NEMA TT-30?
The Travel Trailer 30amp plug is commonly referred to as "TT-30". It's a plug commonly found at campgrounds for use with camping trailers. This adapter is a specialty product, but can come in handy if needed when no better options are available. While several campgrounds will offer 240v service, typically a NEMA 14-50, there are some that only offer up to 30amp service, typically in the TT-30 form. For these cases, EVSE Adapters makes a custom "pigtail" for the Gen 2 Tesla Mobile Connector.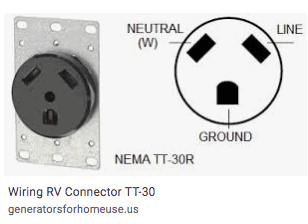 The adapter is currently on sale (at the time of this post), with no indication when the sale will be over. Unfortunately I paid full price for mine last year. Although Tesla does not offer this particular adapter, they sell for $35 each. That does put this price a bit on the higher side.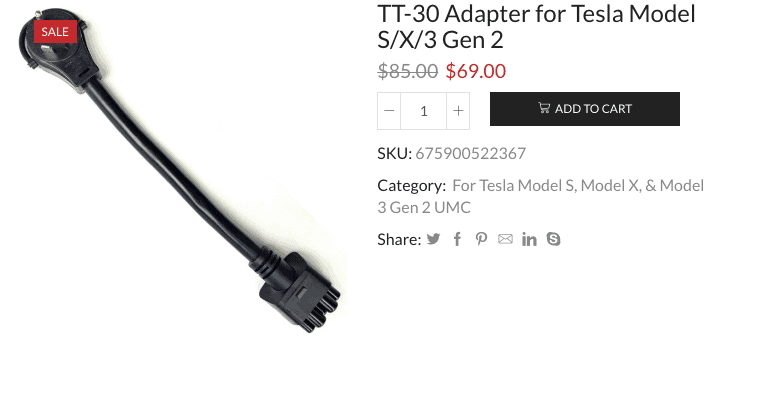 If you have access to a 240v power source, there's no need for this. However, it can come in handy when you don't have access to 240 volts at a campground. It's an option that's slightly better than a 15 or 20 amp standard outlet. I wanted a better solution than a standard 15 or 20 amp outlet when we camped at a location that only offered the TT-30 and no 14-50's, at least not at our campsite.
First Time Using the TT-30 Adapter
For a trip down to Ocean Shores, WA to camp, we knew we'd be a ways off from the nearest supercharger. It was 35 minutes back to Aberdeen, WA and we still had driving to do around Ocean Shores. I wanted to make sure we were able to get some charging in before heading out again, especially since I was towing a small trailer. Our campsite only had a TT-30 outlet. I believe some of the larger RV sites may have had NEMA 14-50, but we were left with just the TT-30.
TT-30 Charging Time
The charging time with this adapter is going to be fairly slow, when I plugged in with 42% battery lift on our Model X 75D, it showed an estimated 24+ hours of charging to reach 100%. If you're camping out for several days and not driving anywhere, this may not be an issue. You'll only be able to pull 24amps and keep in mind this is 110 volts. I was pulling a mere 3kW per hour.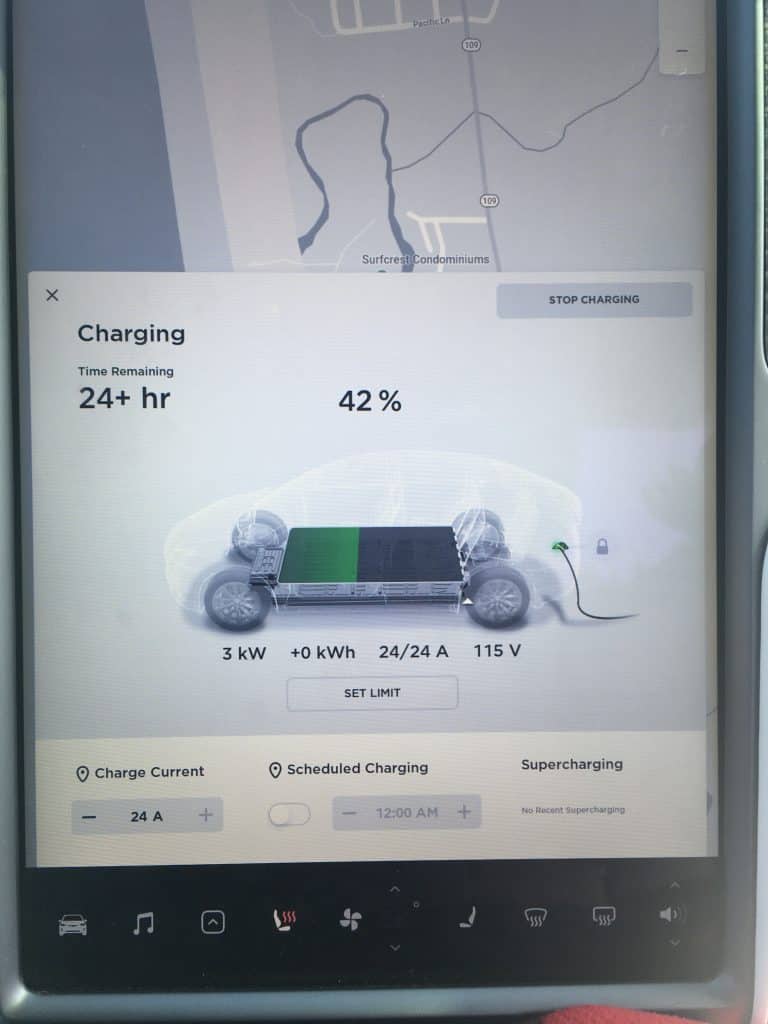 What's Inside a Tesla NEMA Adapter?
Erik, from the Daerik channel posted this video where he cut into the harness. There's a circuit board which the vehicle uses to automatically set the amperage limit. This video was extremely helpful in deterring me from trying to go the DIY route! It's not easy to get the circuit out and in my opinion, wasn't worth the hassle at all.
TT-30 Adapter in Action
Here's a video reviewing the EVSE Adapters TT-30.
Other Adapter Options
There are other products available even at stores such as Home Depot that mention they are made specifically for Tesla, however I do not believe these include the circuit to automatically set your charge amperage and you will need to manually set it.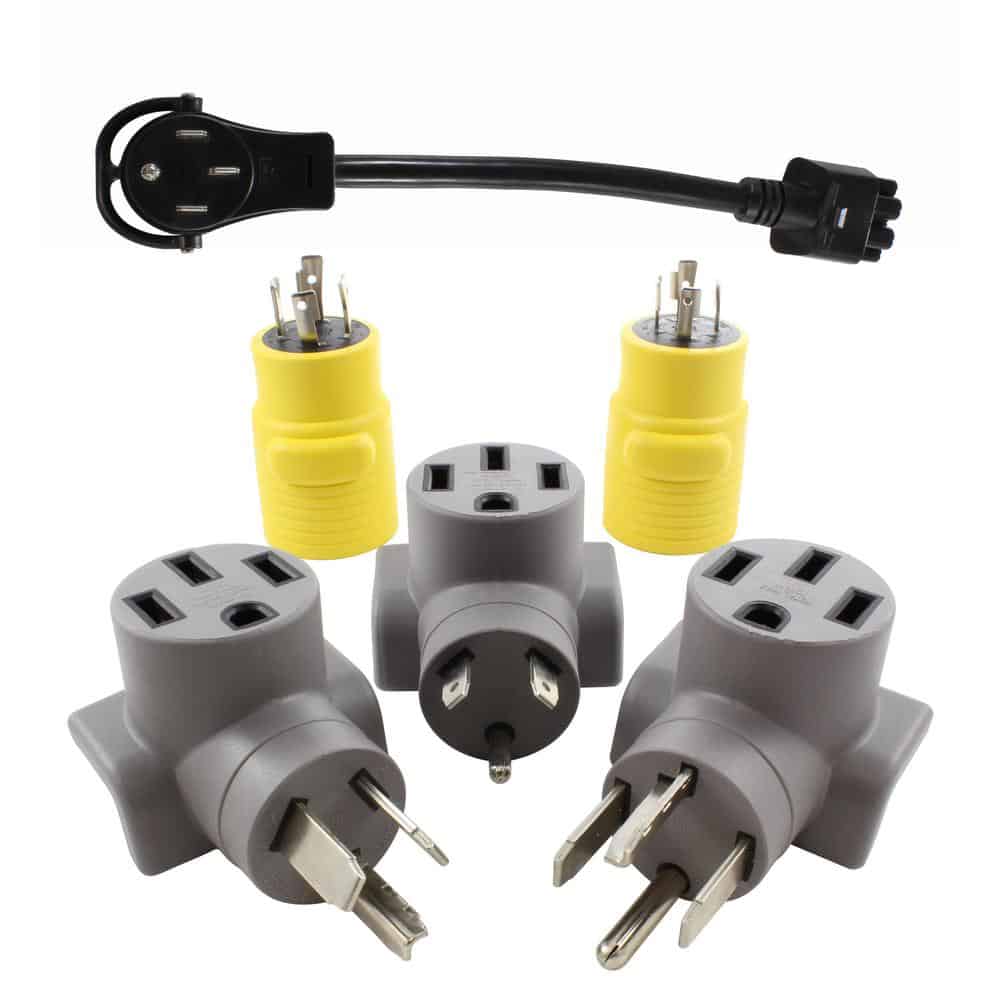 https://www.homedepot.com/p/AC-WORKS-EV-Compact-Charging-Kit-of-Adapters-for-Tesla-Use-Only-EVKIT01/308319938
NEMA 14-50
When available, the NEMA 14-50 is substantially faster. This used to be included with new Tesla's, but I believe in 2019 they chose not to any longer. They can be purchased individually from the Tesla store for $35. Just make sure you choose the right adapter for your charging needs.
Many tent sites will likely not include 14-50 power near by, however, for usually not that much more, you can pay for an RV site. Going with an RV site will typically also have a more level area to park. Depending on how much charging you expect to need, it could be the way to go.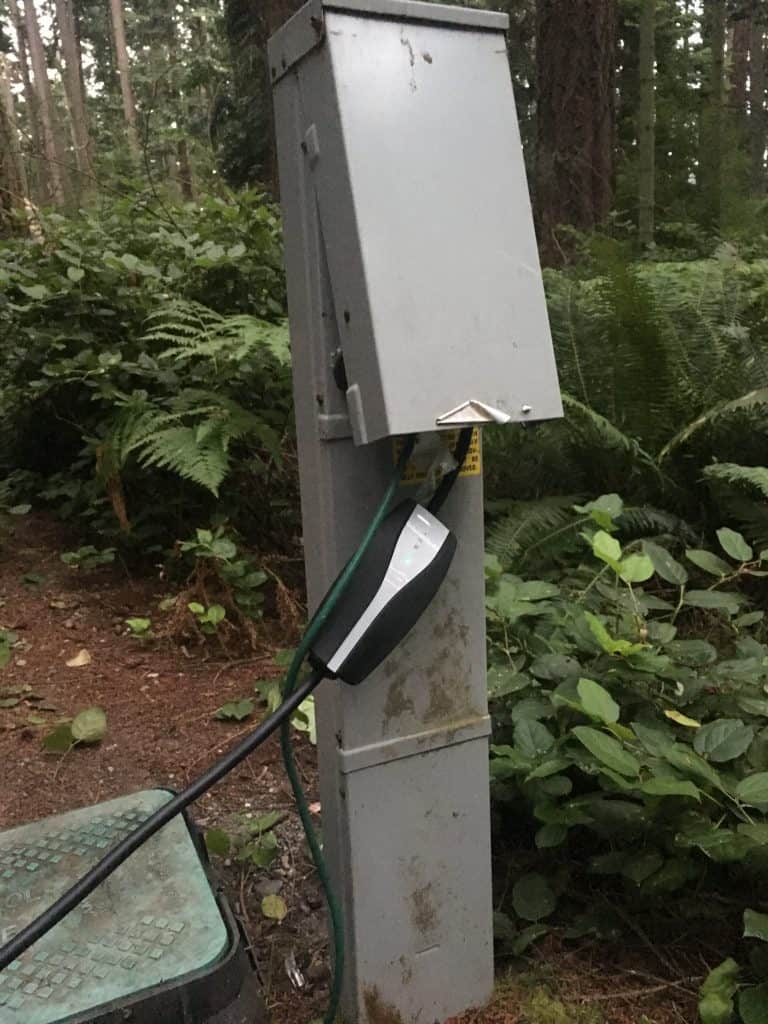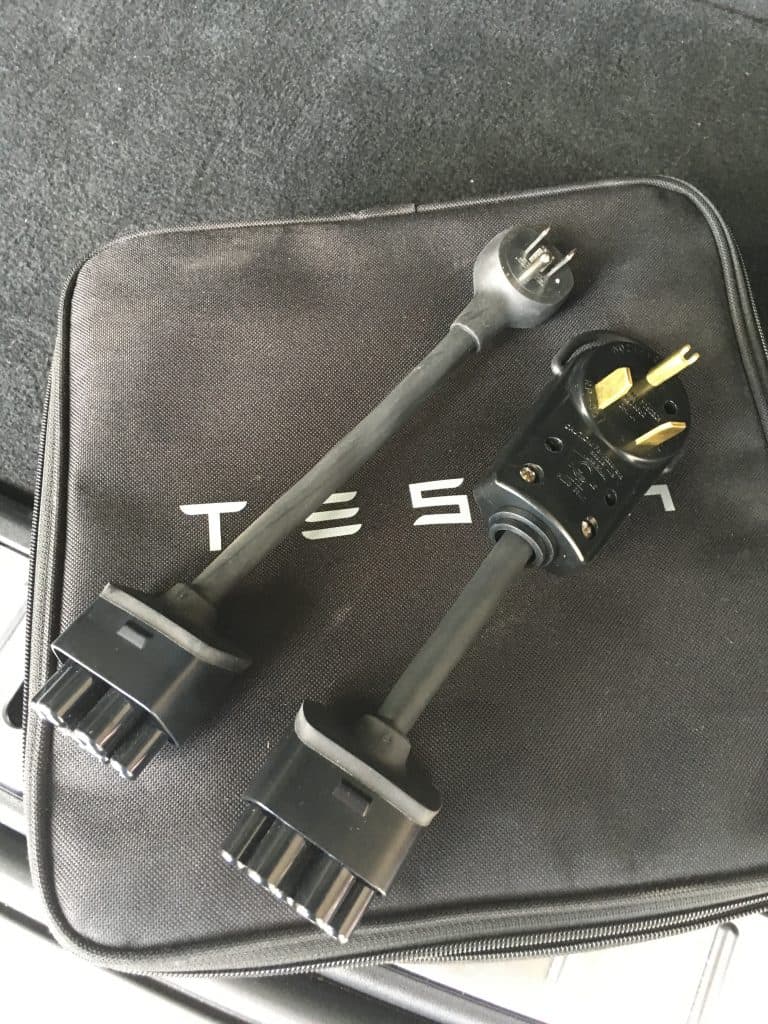 First Camping Trip with our Tesla
Here are some photos of our first camping trip with our Tesla to Ocean Shores, WA. In tow was our SylvanSport GO trailer. You can check out my review of our SylvanSport Go as well.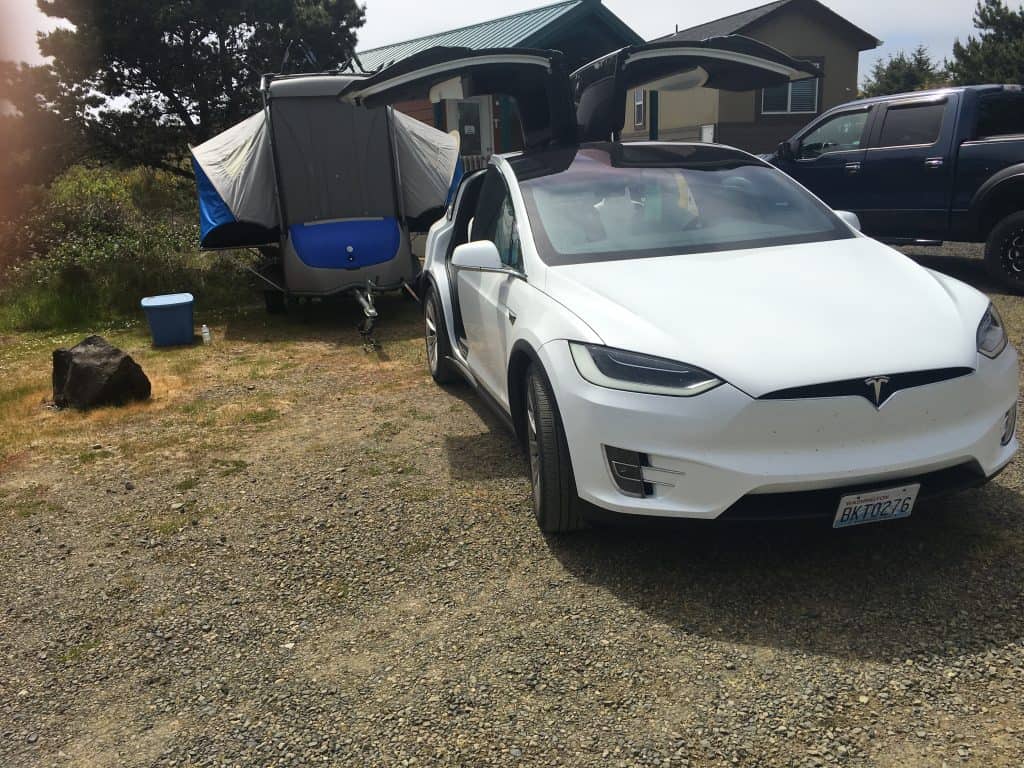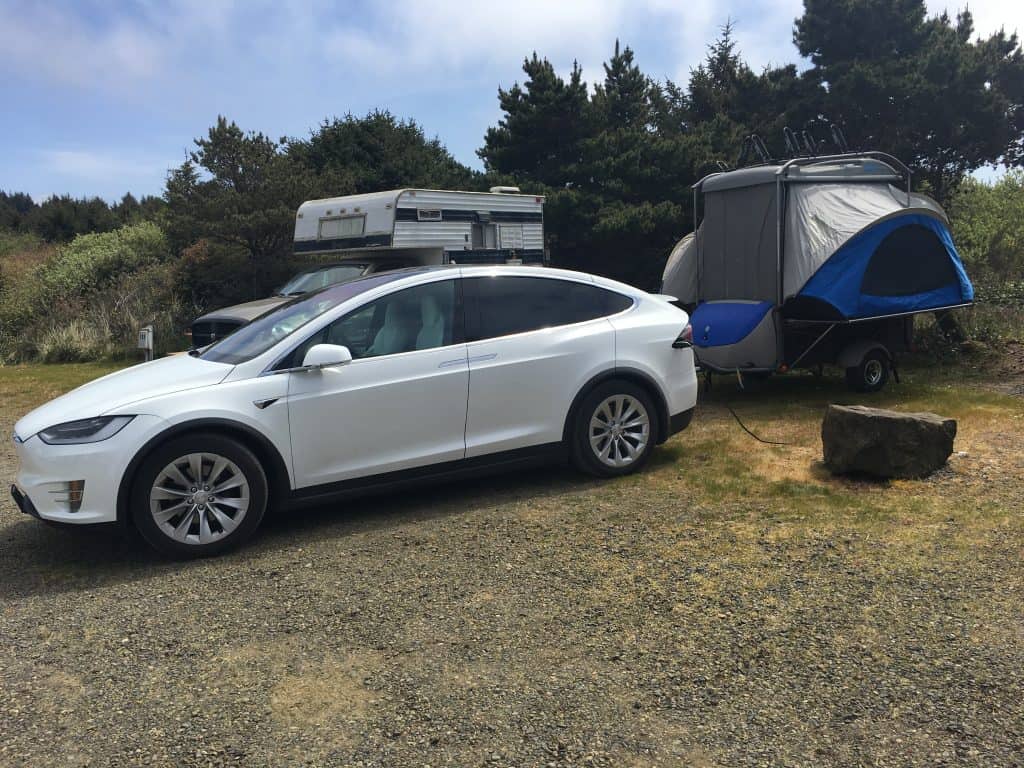 Comment below if there's any questions we can answer for you regarding Tesla campground charging or if you've come across a better solution! If you're looking for a lightweight trailer for camping and utility, check out our post on towing the SylvanSport GO with a Tesla.