Here's the latest edition to our electric family. I recently took delivery of our new, 52″ EGO electric zero turn mower. The EGO is replacing our previous Ryobi zero turn mower which, like many other owners have experienced, had significant battery degradation after less than a year.
The EGO Zero Turn Delivered!
It was on Memorial Day I missed a call from Ace Hardware, they left me a voicemail stating the mower was ready for delivery. I called them back shortly after seeing the missed call and listening to the voicemail. They mentioned they still needed to attach the handlebars, or could deliver the mower fully crated. Since it would be easier and faster for them to deliver it on the crate, I didn't mind having to go through assembly.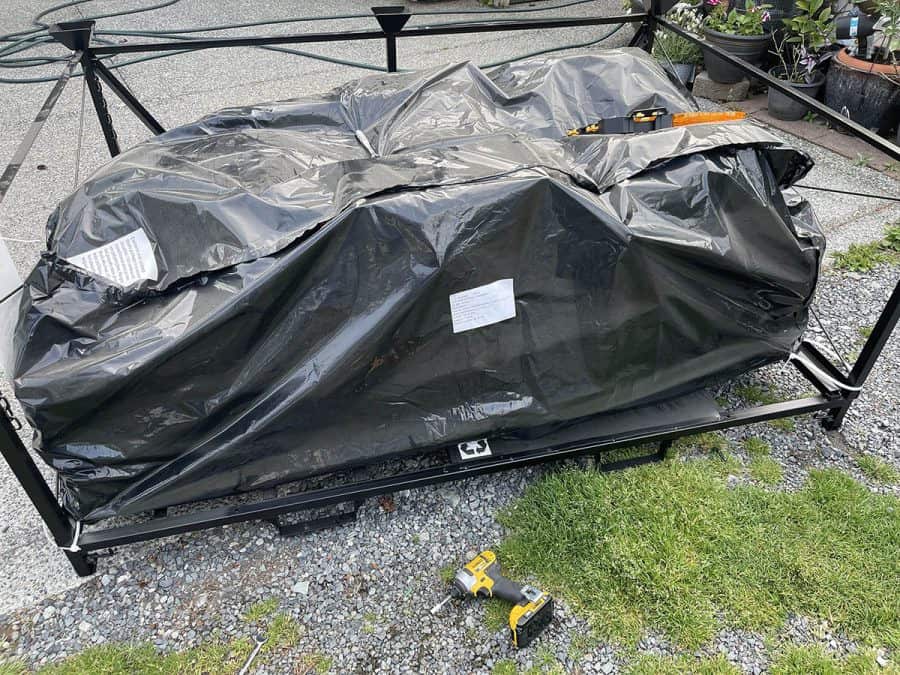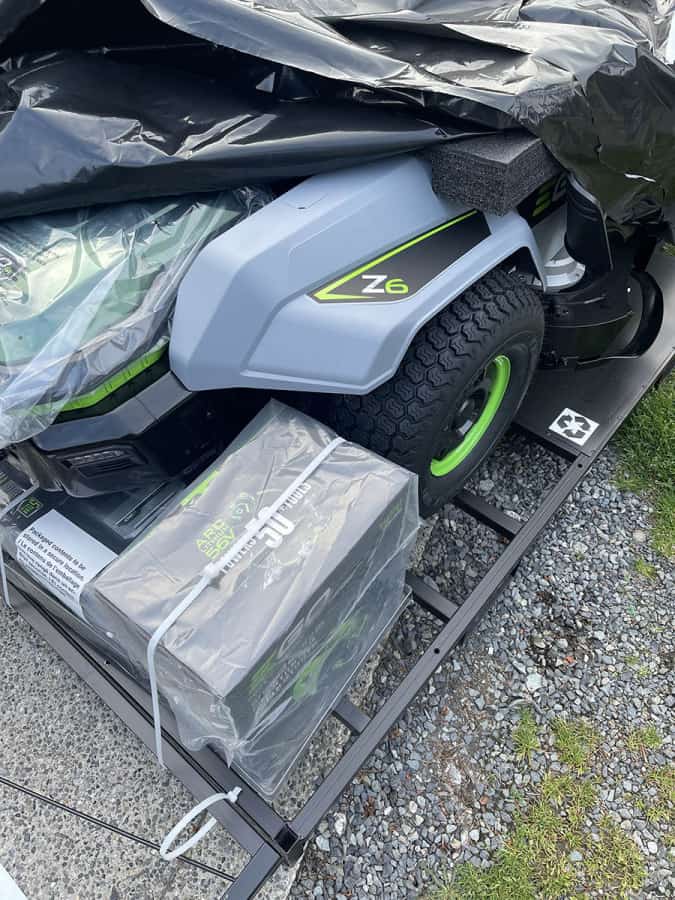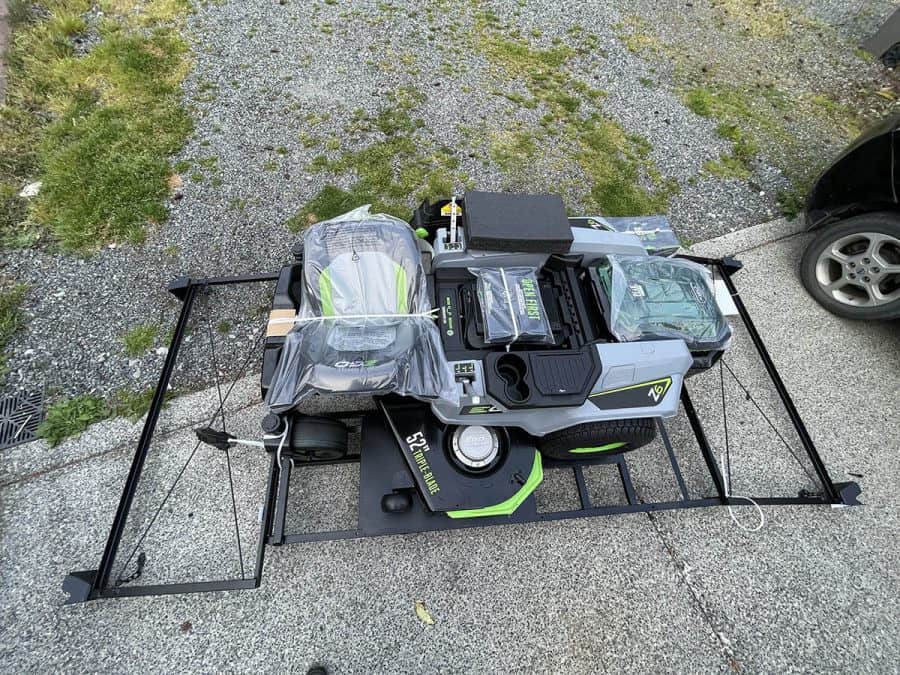 Assembly
After unbolting and removing the side walls of the crate, assembly consists of just a couple parts. The handle bars and seat which will be bolted on.
You'll also snap in the hose connectors to the deck.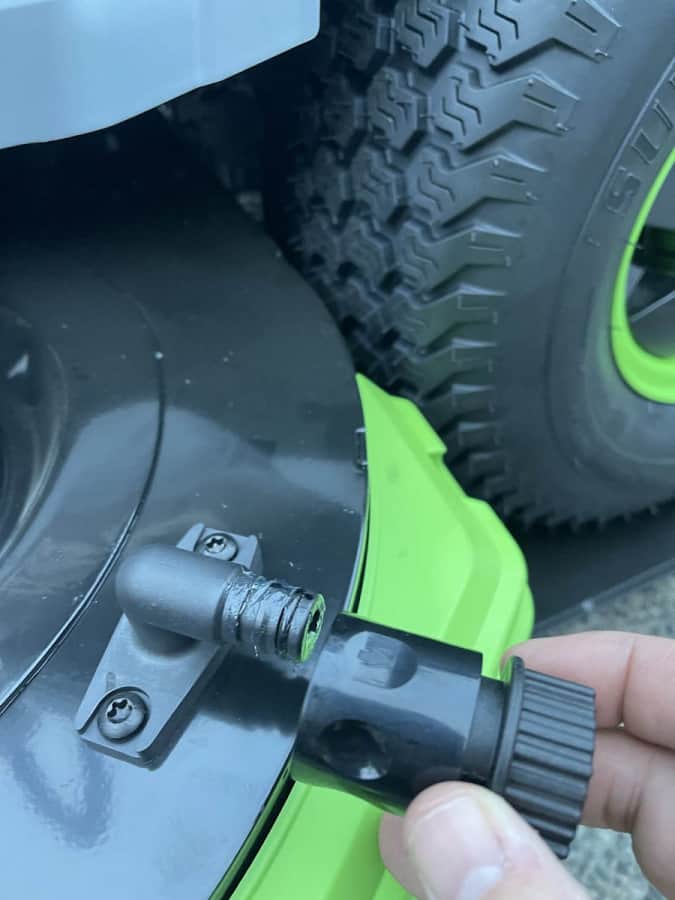 Batteries: Ryobi Zero Turn vs. EGO Zero Turn
Some of the biggest differences so far between the Ryobi and EGO zero turns come down to the batteries, here are some key differences:
| | | |
| --- | --- | --- |
| | Ryobi | EGO |
| Battery Warranty | Only 1 year | 5 years |
| Battery Type | Lead Acid | Lithium |
| Batteries Ease of Removal | Cumbersome | Easy |
How Do You Charge the EGO Z6 Zero Turn Mower?
The EGO Z6 comes with a 110v charger. Simply plug the charger into a common household outlet and plug the other connector into the mower. You also have the option of charging the batteries with a standalone charger.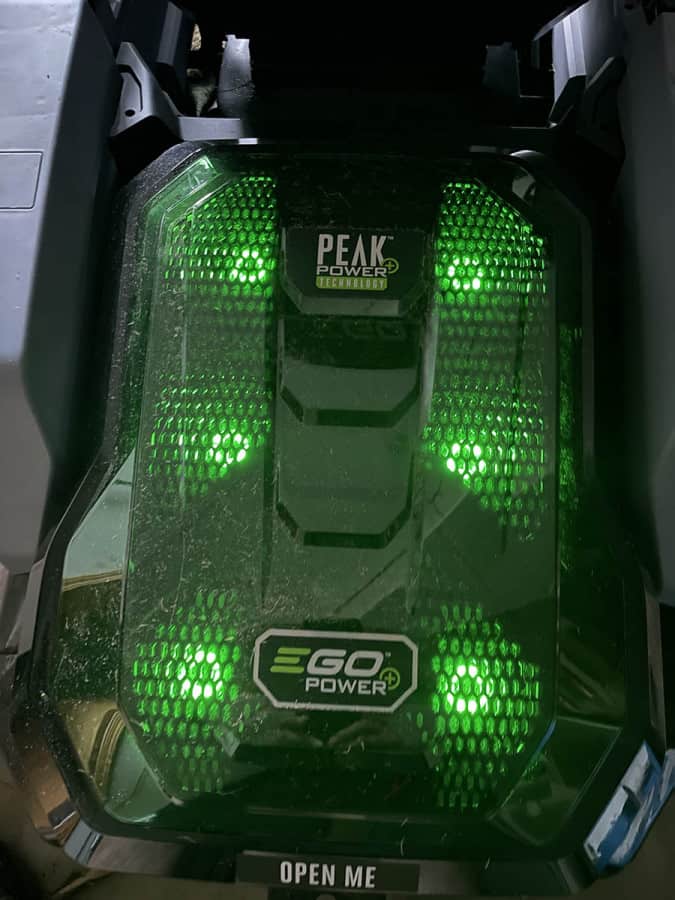 How Much Does the EGO Zero Turn Mower Cost?
Cost is certainly a major factor in just about any purchase. The EGO 52″ Zero Turn Mower certainly isn't cheap, it has an MSRP of $6,999.00. The EGO 42″ Zero Turn Mower was at $4,999.00 last year, but was increased to $5,499.99; although certain retailers such as Lowe's is currently listing it back down to $4,999.00 again.
More to Come!
It's only been 4 days since I've owned the EGO, but I will continue to update this post with updates as we get more use out of it.