Rivian shows off their "tank turn" capability on their all-electric R1T pickup truck. The quadmotor system allows independent control of each wheel. Very similar to a tank that can put one set of tracks into reverse, the other set forward, to help control turning, the Rivian R1T is able to perform a true on a dime turn, although not sure how much control you have with it or if part of it is based on a loose surface.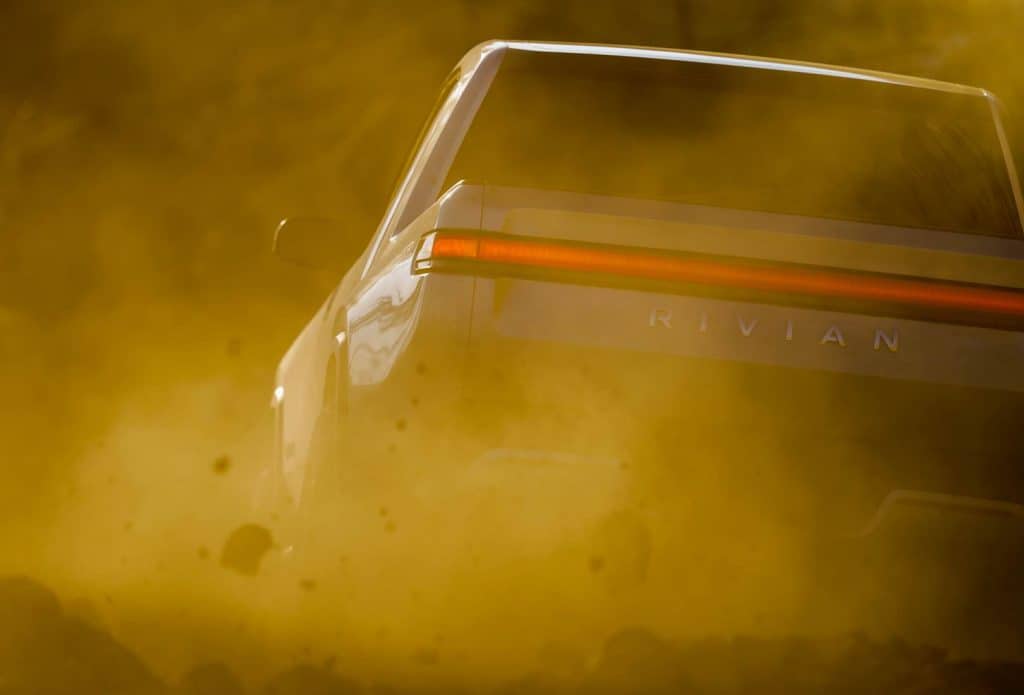 Practicality of the Rivian Tank Turn
I'm sure there will be some individuals who eventually try this on pavement. I can envision tank turn burnouts. However, this can certainly help off-road. The tank turn can get your re-orientated in some tight off-roading trails or other areas. You can encounter various obstacles while off-road. A trail may be blocked. There could be road wash outs. The terrain may get substantially more difficult to where you don't want to continue any further. The ability to spin would certainly have it's advantages.
More On Rivian
Rivian has described themselves as an electric adventure vehicle company. They have targeted a very niche market, but what that is gaining additional competition from other electric vehicle manufacturers. Most notably, Tesla has since unveiled their Cybertruck. Company's such as Bollinger and Atlis also have concepts built, but unlike these company's, Rivian has received significant funding. Ford, Amazon, and Cox Automotive have all provided substantial investments.
With the Amazon investment, Rivian has also designed delivery vans. Beyond their initial investment, Amazon has also placed an order for 100,000 vans. Jeff Bezos has been quoted saying he expects the 100,000 all electric vans to be on the road by 2024. The first of the van deliveries are expected in 2021.
You can check out https://rivian.com/ to learn more about the company. They are currently taking reservations for their R1T pickup truck and the R1S with an SUV body.
Fabville Article: https://fabville.com/electric-adventure-rivian-r1t-all-electric-pickup-truck