Many more drivers want to purchase a Tesla car than ever before, and it's easy to know why- they are among the highest quality cars on the market. If you're considering purchasing a Tesla car, it's natural to wonder whether it'll be a good investment.
We'll use the term "investment" loosely in this post, as cars are typically depreciating liabilities. Out of all the vehicles out around, only a relatively small handful appreciate, and those usually require very limited usage. Rack up the miles and you'll likely get back into depreciation. When purchased by a consumer, vehicles are a consumption and not an investment. With that out of the way, let's take a look at how Tesla can be cheaper over the total cost of ownership.
Some people might quickly dismiss purchasing a Tesla from the initial sticker price. However, well informed buyers will dive deeper than the initial purchase price and look at the total cost of ownership. This also includes resell value. There's people out there think these are six figure vehicles. While you can certainly get into that price point with options on the Tesla Model S and X, the Model 3 starts out under $38,000. The total cost of ownership of an entry level Model 3 is expected to actually be cheaper than a sub $21K Honda Civic over 5 years. We'll cover these topics and more.
Benefits of Tesla Ownership
Tesla cars are great investments for many reasons, including:
Lower depreciation over time
Generous warranties
Superior handling and overall performance
Great range (300+ miles on most models)* on one charge 
Top of the line specs that matter
Highest Rated Safety
Lower Operating and Maintenance Costs
Possible RoboTaxi Income
*The Model 3 Standard Range Plus has 263 miles per charge, however the Long Range and Performance are well over 300.
Tesla cars regularly beat out competitors in reliability, range, overall quality, and more. If you want to know more about why tesla cars are great investments, keep on reading. 
Tesla Cars are Incredible Investments
Every single car depreciates the moment that you drive off of the lot, and Tesla cars are no exception. But if you are going to invest in a car, you should invest in the best of the best.
Tesla cars are fantastic investments, as they shine in categories like safety and performance and do not depreciate as quickly as their counterparts. The following sections will go into the benefits of Tesla cars in detail.
Depreciation Over Time
While many cars depreciate fairly quickly and aren't able to be resold for a good price, Tesla's are found to hold their value really well. For instance, according to electric cars expert Simon Alvarez, the Tesla Model 3 holds its value several times better than comparable electric vehicles.
It is believed that Tesla's are great financial investments because their remote software updates help to keep them in good shape.
In addition to that, some of these updates improve the overall performance of the cars over time. So, if you purchase a Tesla, you can rest assured that there won't be a ton of depreciation over time.
Teslas Come with Generous Warranties
Another way to know if a car is a good investment is if it has a generous warranty.
For new Tesla vehicles, you can expect a limited warranty that'll last for either four years or 50,000 miles. The vehicles are also covered by a battery and drive warranty for 8 years.
The warranties will cover either the repair or replacement needed to correct defects in Tesla products that occur with normal, reasonable use.
Used Tesla Warranties
Used Tesla vehicle warranties are not as long-lived. After the first 4-year warranty has expired, an additional year (or 10,000 miles) of coverage is available.
Remote Repairs
If something goes wrong with the vehicle, Tesla may be able to fix your car remotely using their computer system. If the problem cannot be rectified remotely, you can go elsewhere to get the repair done. However, your warranty could possibly be voided if you don't go to a Tesla repair center.
You can read more about Tesla's warranties on their vehicle warranty page.
Tesla Prices Are Somewhat Moderate
What many don't know about Tesla vehicles is that they are modestly priced. With all of the fancy specs, safety features, and their reputation for luxury and innovation, people would expect Tesla cars to start at a sky-high price.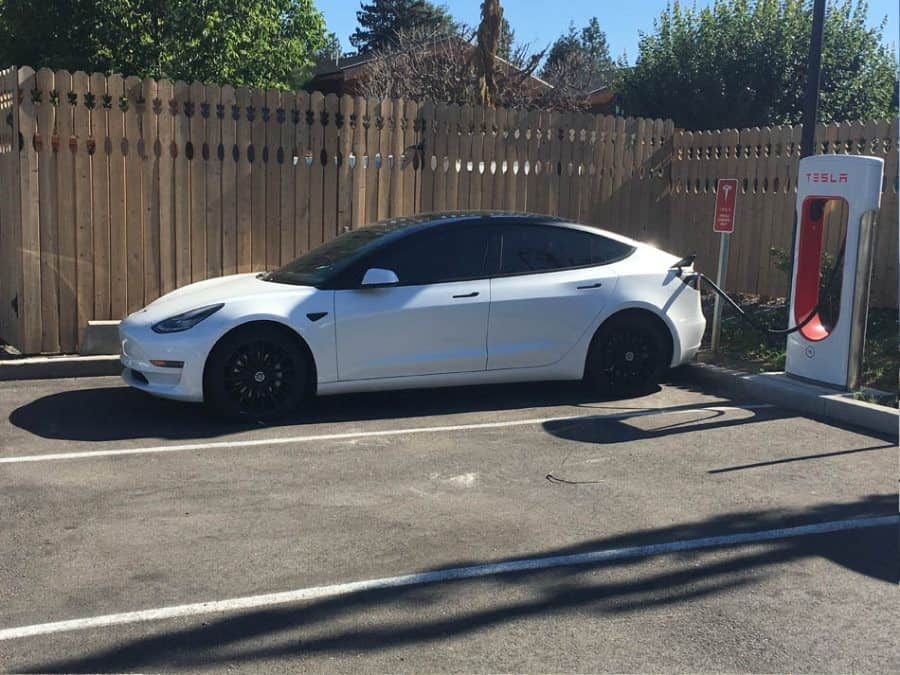 Below are all of the starting prices of the new Tesla vehicles on the market today (at the time of this article):
| | |
| --- | --- |
| Tesla Model S | $69,420 |
| Tesla Model 3 | $37,990 |
| Tesla Model X | $79,990 |
| Tesla Model Y | $49,990 |
These prices are subject to change and increase based on the specific car's specs. If you go with a base model, you can keep your cost down while still enjoying the superior safety and performance that we have come to expect from a Tesla.
If you want a used car, you can snag a gorgeous Tesla vehicle for less than $40,000.
Tesla's Are Designed to Be Good Investments
Tesla thought of everything when designing these cars, and this is not an exaggeration. This next section will focus on the intricate details that propel Teslas to the very top.
Tesla's Are Undeniably Safe
Tesla cars are among the safest cars that you'll find on the market, and this comes down to its design. While there are many different types of Tesla vehicles, you can rest assured that all of them were created with safety first.
The Tesla Model 3 is made of both aluminum and steel, two metals that combine to create a very sturdy structure. It is stated on their website that this particular model can withstand the weight of 2 adult elephants!
Tesla's Model S is not only built with super-strong metals, but it also features a floor-mounted battery for maximum safety in a collision. It has a 5-star safety rating per the Tesla website.
The Model X stands out when it comes to safety, garnering a perfect 5-star safety rating. It scored a perfect 5/5 in driver, passenger, front seat, rear seat, and rollover safety. The chances of you getting hurt in a collision if you're driving a Model X are very low.
The Model Y is also remarkably safe due to its low center of gravity and purposeful impact protection.
As you can see, no matter which Tesla you choose, you'll be purchasing one of the safest cars on the market, electric or not.
Tesla's Outperform Competitors
Tesla cars are known for their serious performance capabilities. They all boast quick acceleration and great handling. Perhaps their biggest advantage is their charging network. Owners of every other EV manufacturer currently has to rely on third party charging solutions. These third party companies all exist to make a profit. Tesla has said they will never turn their Superchargers into a profit center. Time will tell whether they continue with this, but for now, it's a great perk for those who need to charge away from home.
The Model 3 boasts all-wheel drive and is able to accelerate from 0 to 60 mph in 3 seconds. With a top speed of 162 mph, you can drive lightning fast without losing the ability to handle the car.
The Model X is the fastest SUV that you can buy. The Performance model can go from 0-60 mph in less than 3 seconds. And with all-wheel drive, you don't have to sacrifice traction or torque as you zip through the highway.
The other models provide a similar performance experience for the driver. Of particular importance is that these vehicles perform well regardless of the weather or terrain. Also, all of the newest models come with all-wheel drive. So, if you are going to invest in a car, it's wise to do so on a car that consistently outperforms competitors.
Tesla Cars Boast Impressive Range
The range is important when determining whether an electric car is worth the investment. The newest Tesla cars are able to go extraordinarily long distances on a single charge. The Model S can go 402 miles until it needs to be recharged, and the model with the lowest range (326 miles) is the Model Y.
If you're going to invest in a car, especially an electric one, it should be able to go far without needing gas or a recharge. While some don't like the idea of having to take their car to a charging station, Tesla cars are able to fully charge within about 45 minutes. You also don't necessarily need to fully charge, depending on how far you need to go to your next destination.
Tesla's Sport Sleek Interiors
The most basic Tesla vehicles have an attractive, sleek interior design. They all feature a single touchscreen to be used to control just about everything in a car. The size of the touchscreen varies depending on the model. For the Model S/X, it features a vertical 17″ screen. On the Model 3/Y, a 15″ horizontal screen is the focal point of an otherwise minimalist interior.
The interior of Tesla cars is very spacious, allowing for ample headroom. The technology on the inside of a Tesla is updated over time with periodic system updates.
Tesla Exteriors are Slick and Eye-Catching
The exterior design of Tesla cars speaks for itself for the most part. Only the best materials are used to construct these sturdy cars. But what you don't know by looking is that Tesla vehicles are aerodynamically designed, which makes for a smooth ride without noticeable drag or wind noise.
Tesla RoboTaxi
Business Investments?
While Tesla hasn't fully released their Full-Self Driving (FSD) feature, they have plans to create a fleet of "RoboTaxi's" once this feature is fully vetted. What Tesla has mentioned so far, owners will have the option to "enable" their Tesla into the fleet of RoboTaxi's through the app. Similar to other rideshare services, Tesla's won't require a driver.
It has been estimated that someone who places their vehicle into the RoboTaxi fleet could make over $30K/year. This likely does not include depreciation costs of the vehicle from the extra mileage, but it certainly seems worth looking into.
Final Thoughts
Tesla's are great investments for many reasons. They deliver in virtually every category that has any value to a driver. We hope that this article is helpful to you as you make your next car-buying decision.