The Hummer HX first debuted as a concept vehicle at the 2008 North American International Auto Show. By 2010 the Hummer brand was in a dire financial situation.
GM decided to shut it down along with some of it's other brands such as Pontiac and Saturn. It seemed GM was on the brink of entering the HX into production when their financials were starting to look dismal. Many believe the Hummer HX could have saved the brand. My worry was that they would drastically change the production version into something far less appealing. Now we'll never know.
There's a few videos on YouTube and articles claiming this is the new Hummer EV that was announced during the Super Bowl. But this isn't it. It would be great to see the Hummer HX resurrected, but there's no indication that GM has plans to do so. The new Hummer EV is built on a full-size platform, certainly not the size of Jeep Wrangler frame.
A small fleet of Hummer HX's were used in the Transformers 2 movie. Unfortunately it didn't see much life beyond that.
US Specialty Vehicles – Converted Jeep to Hummer HX
There's another company called US Specialty Vehicles that offers hope of owning an HX inspired vehicle. They convert Jeep Wranglers into what they call Rhino XT's. Ordering one of these will set you back on finances a bit. The starting price is around $85K. A Hellcat version will top off around $157K. While it has several similar features to the HX, certain elements are clearly different. Especially the lack of a trademark vertical bar Hummer grill up front.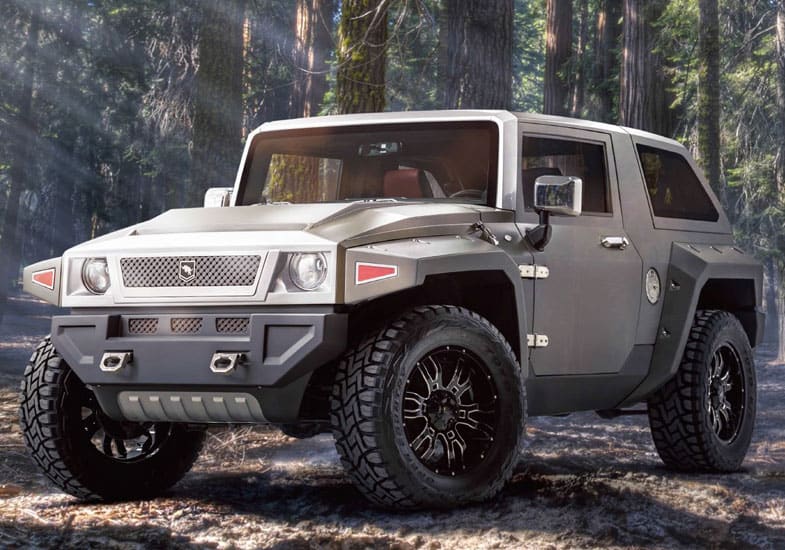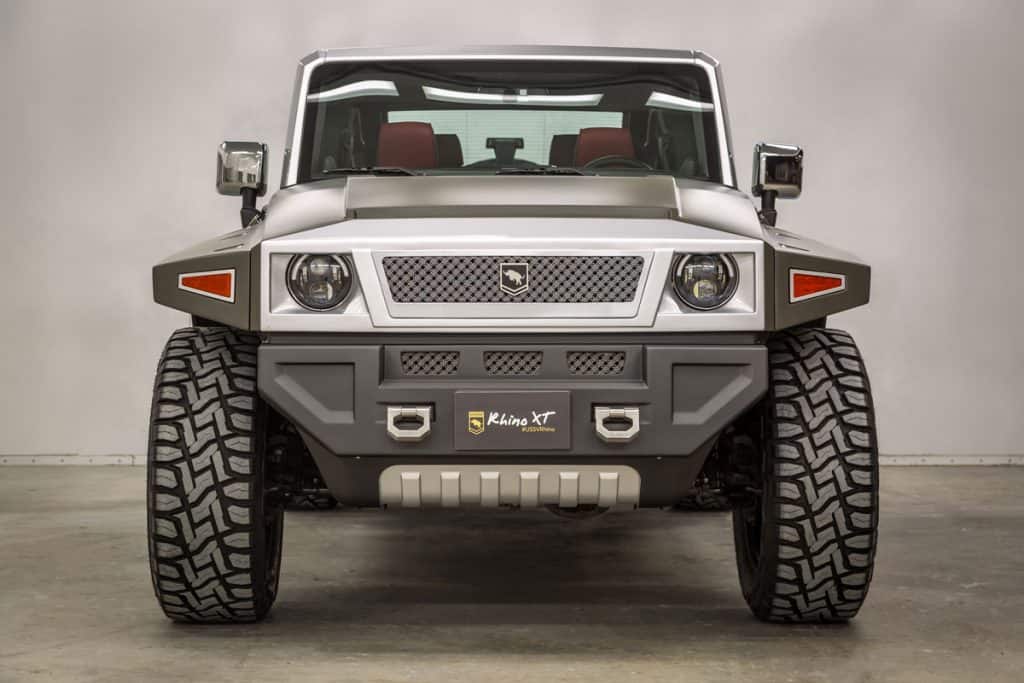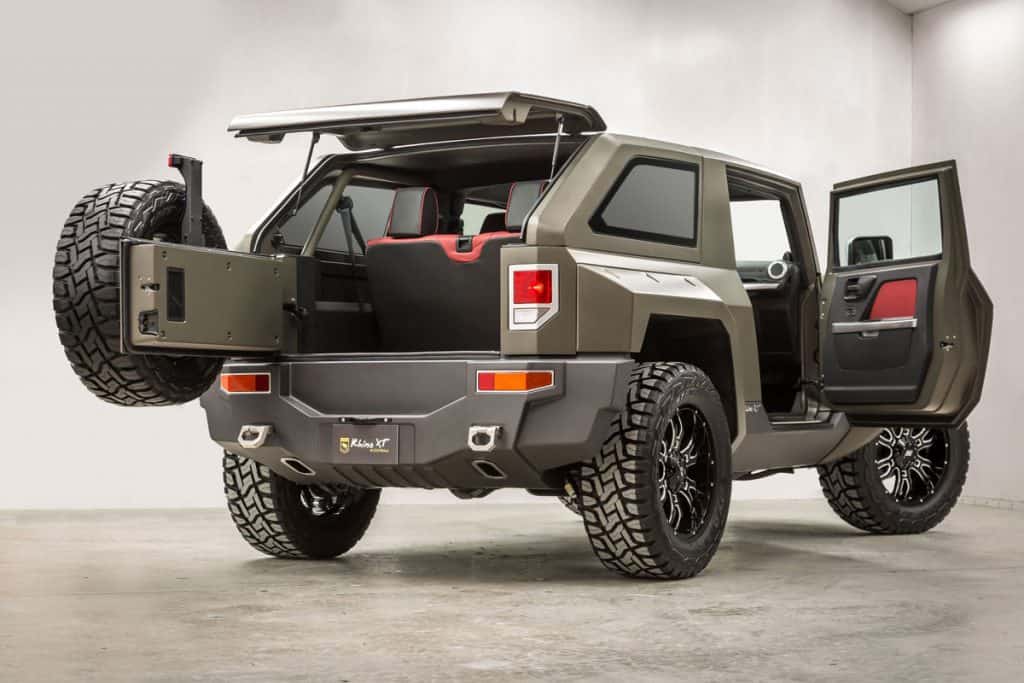 Bureko H2X
This is a body kit conversion for the Hummer H2. The kit is based on the body styling of the Hummer HX Concept Vehicle. A small fleet of Hummer HX's were used in the Transformers 2 movie. Unfortunately it didn't see much life beyond that. The H2 platform actually pushes this body kit into a larger vehicle. The original concept vehicle was smaller than the H3, and subsequently the H2. It was a actually similarly sized to the Jeep Wrangler.
Update: It appears Bureko no longer makes the body kit and has focused their efforts on building 6×6 vehicles. You can check out Bureko's website at bureko.cz.
MEV Hummer HX
If you happen to be looking for a smaller version of the Hummer HX, there are a couple options available from a company called MEV (My Electric Vehicle). MEV licensed the rights to use the Hummer HX from GM and they're mini HX electric vehicle is still available today.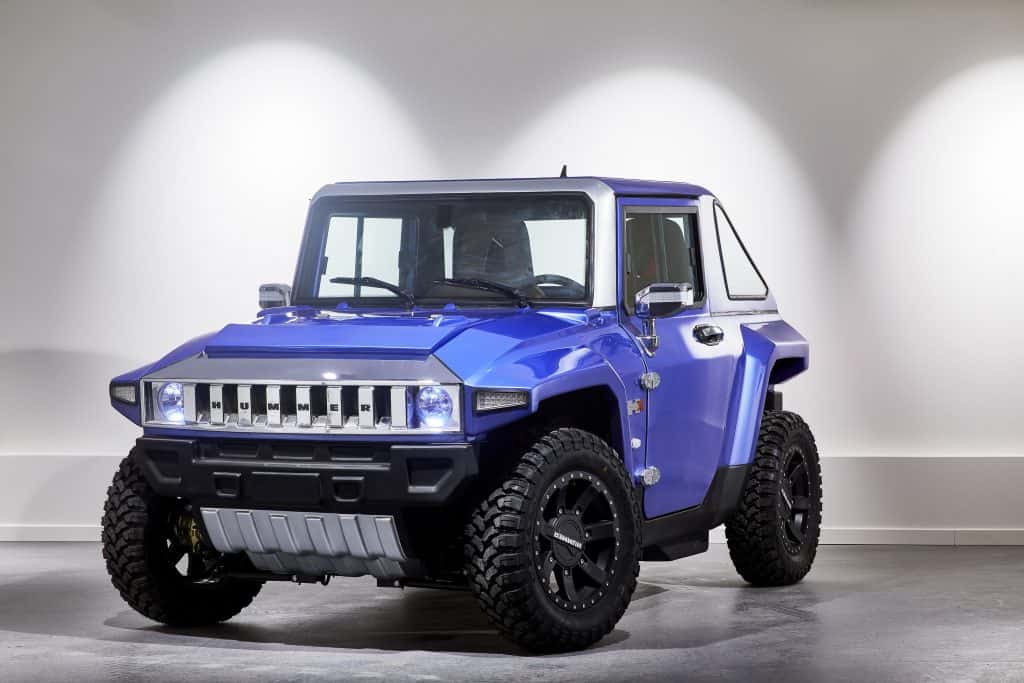 Two variants are available, the HX (hard top), or he HX T (topless). The proportions clearly aren't a true scale down of the original. Rather, it's been modified to fit adult passengers. The modified proportions remind me a bit of a caricature drawing. This is fairly similar to Power Wheels adaptations for the overall design.
I have no idea if these are street legal anywhere, I imagine they're more commonly used in small communities that have roadways designated for golf carts. Our small town now allows registered vehicles such as ATV's and UTV's for use on roadways that are 35mph speed limits or less. Some larger retirement communities are similar as well.
Going Even Smaller
I don't believe any of these are still in production, although there are various die-casts and radio controlled versions of the HX produced. Many of these can still be found on sites such as eBay and Amazon, among others.
More Posts on Fabville!