Aviar Motors has renderings and some real-life photos of what they call the R67. It's essentially a modern version of the Ford Mustang Fastback from the late 60's. To be exact, more likely the 1967 (hence the R67 name).
Some details including price, expected production date, and production quantities aren't listed on their website. It's also unclear if the design is finalized or if they are still in an earlier concept phase at this point.
In it's current form, it appears it will have a carbon fiber body based on the 1967 Ford Mustang with some more modern components. Many of these modern components are borrowed from Tesla. On one of their photos, you can clearly see Tesla brakes components including the red caliper. Tesla's adjustable shock tower also appears to be part of the suspension. More on the brakes later…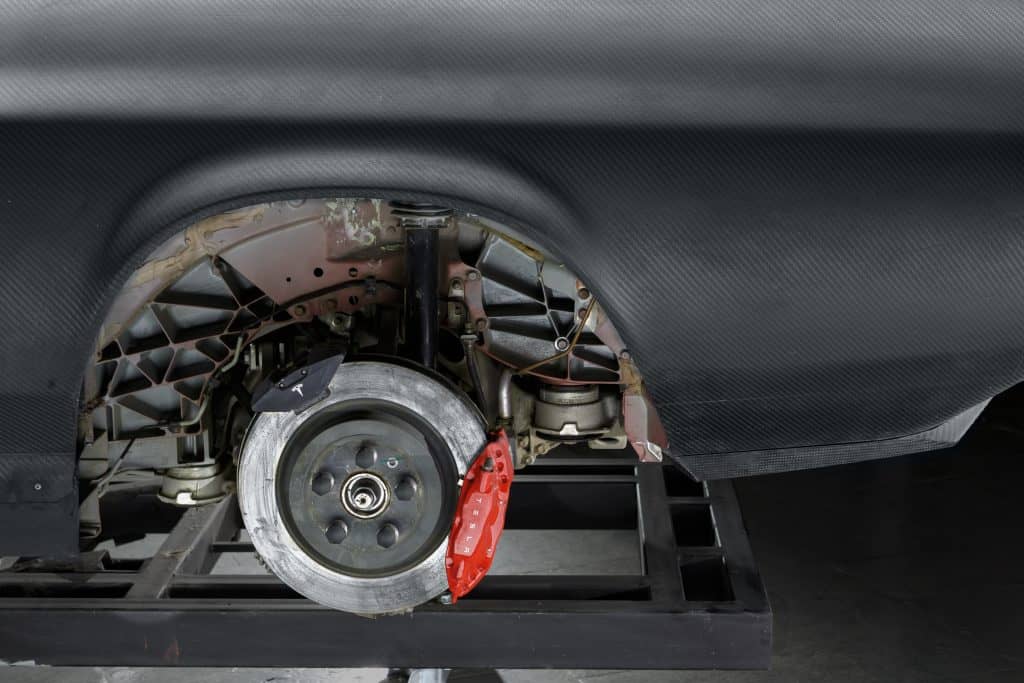 Per their press kit…
While on their website they claim it's "the first electric muscle car with incredible acceleration dynamics and a high level of comfort", let's not forget about the Charge Mustang. I'm not sure if Charge has produced and sold any of their Mustang's yet, but it would be great see some of these on the streets and in the hands of private owners. With what I'm sure will be a fairly substantial price tag, just don't expect mass quantities of them – assuming either are able to go into production.
Aviar R67 Specs
| | |
| --- | --- |
| Power | 840hp |
| 0-100km/h (0-62mph) | 2.2 seconds |
| Top Speed | 250 km/h (155mph) |
| Range | 507 km (315 miles) |
| Battery | 100 kWh |
Exterior Shots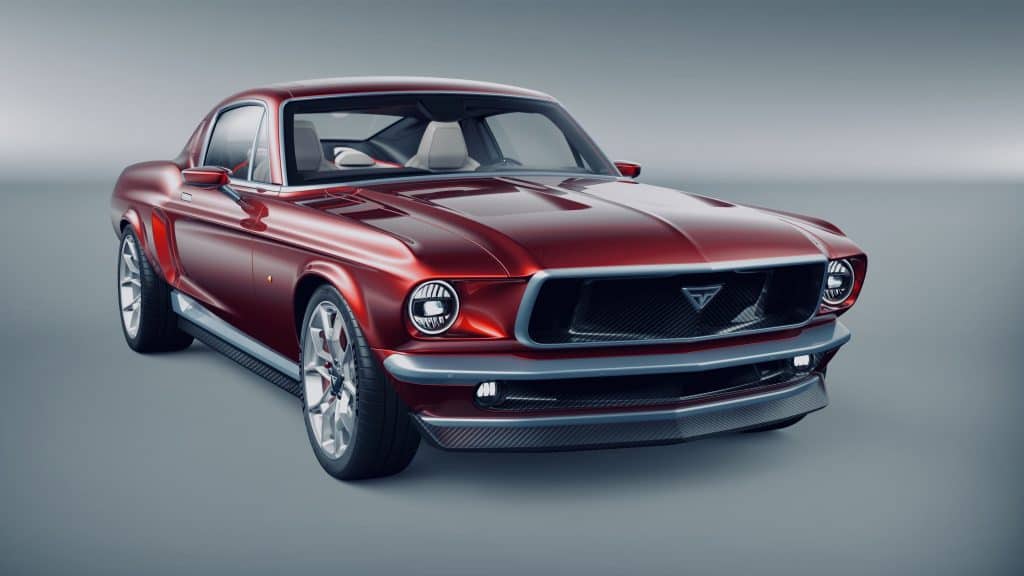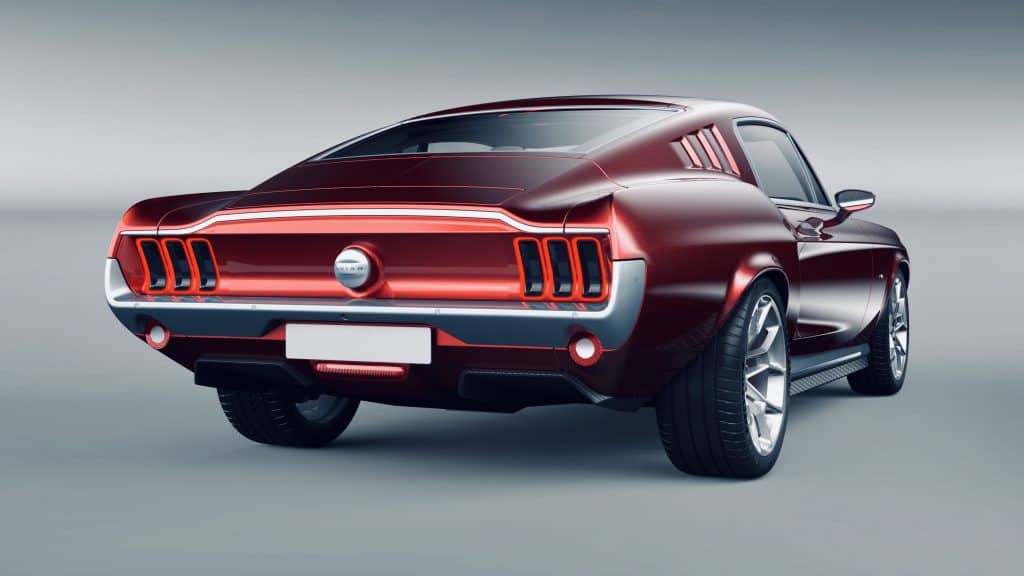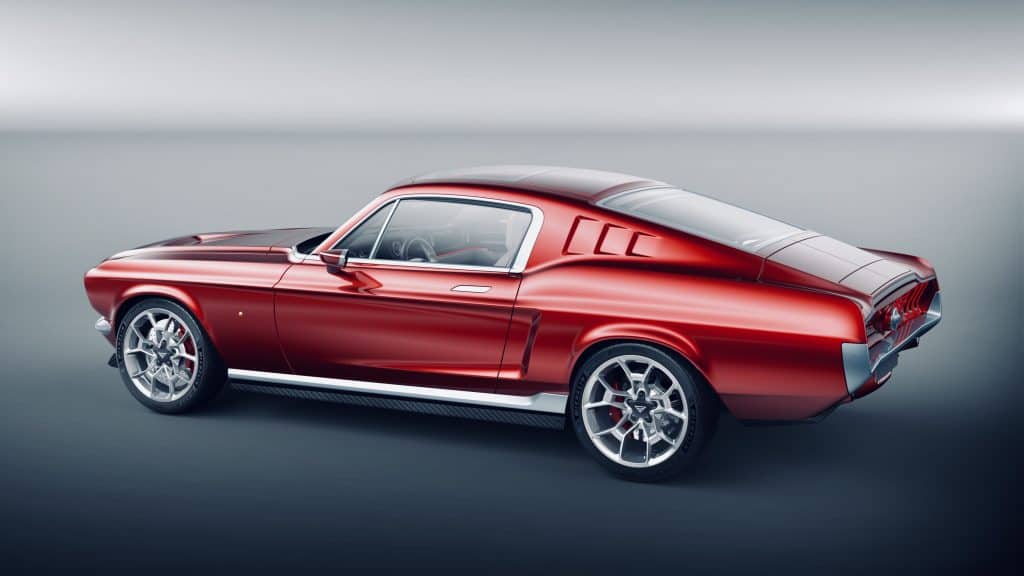 Interior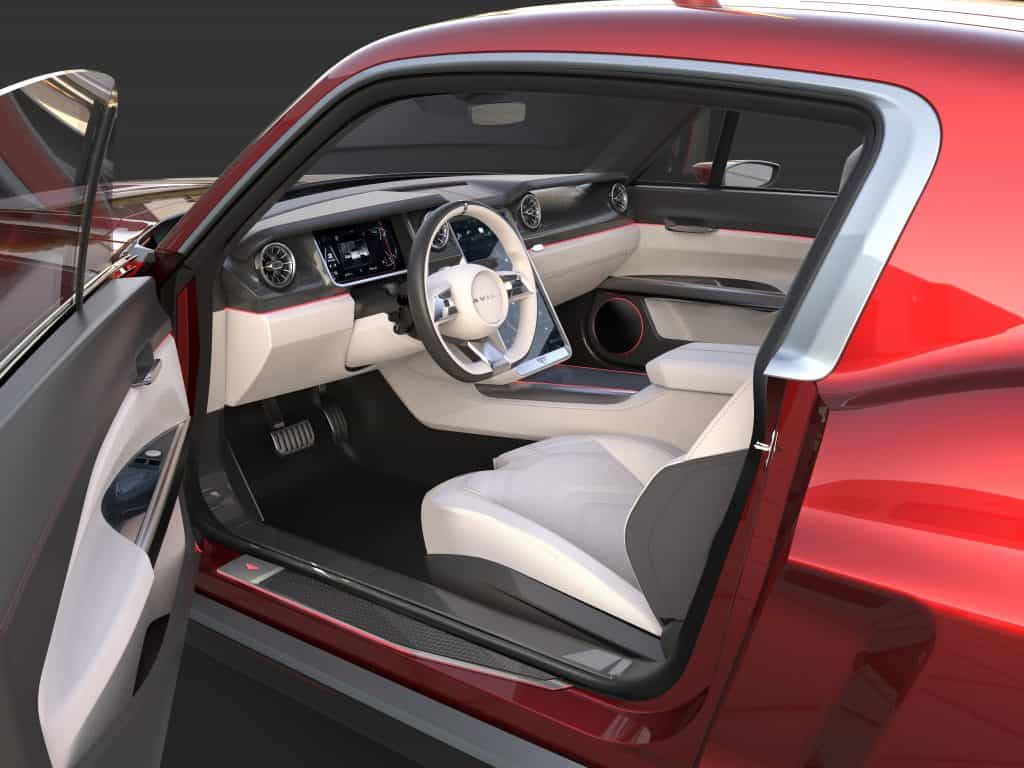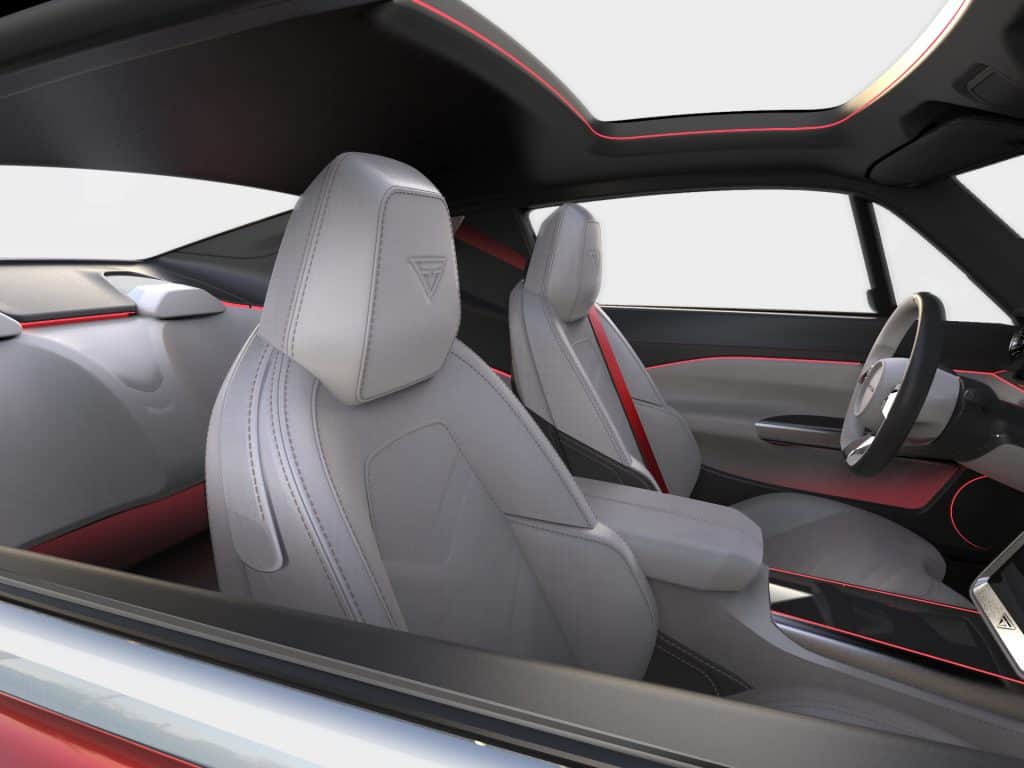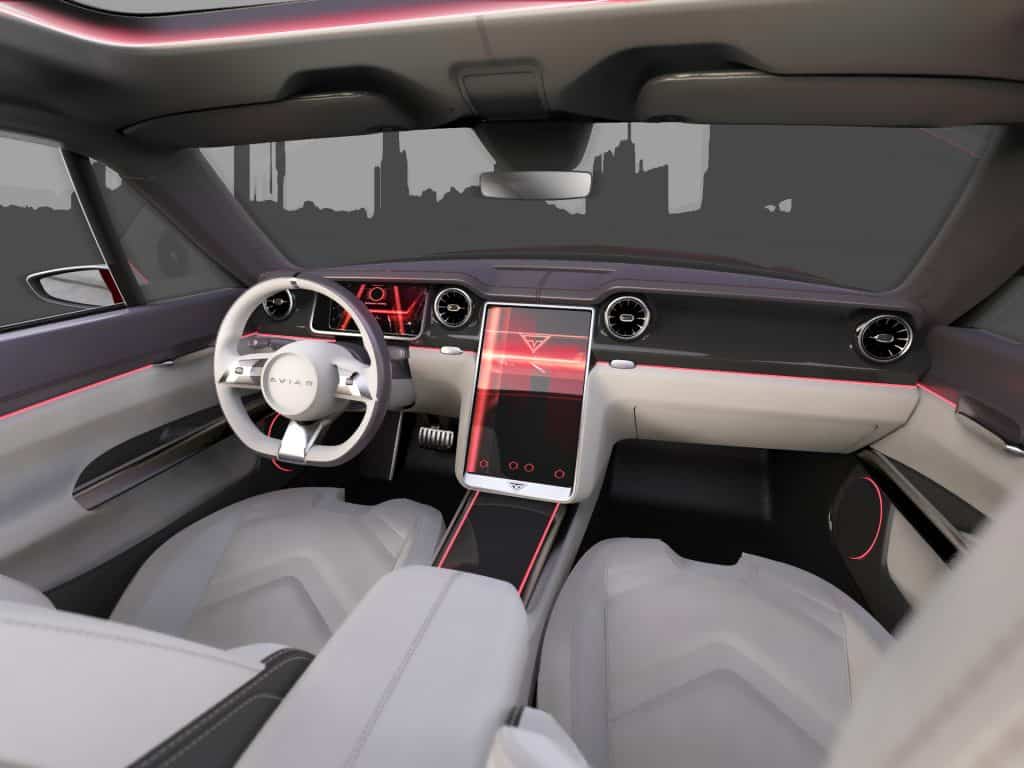 Aviar R67 Prototype (with Unpainted Carbon Fiber Body)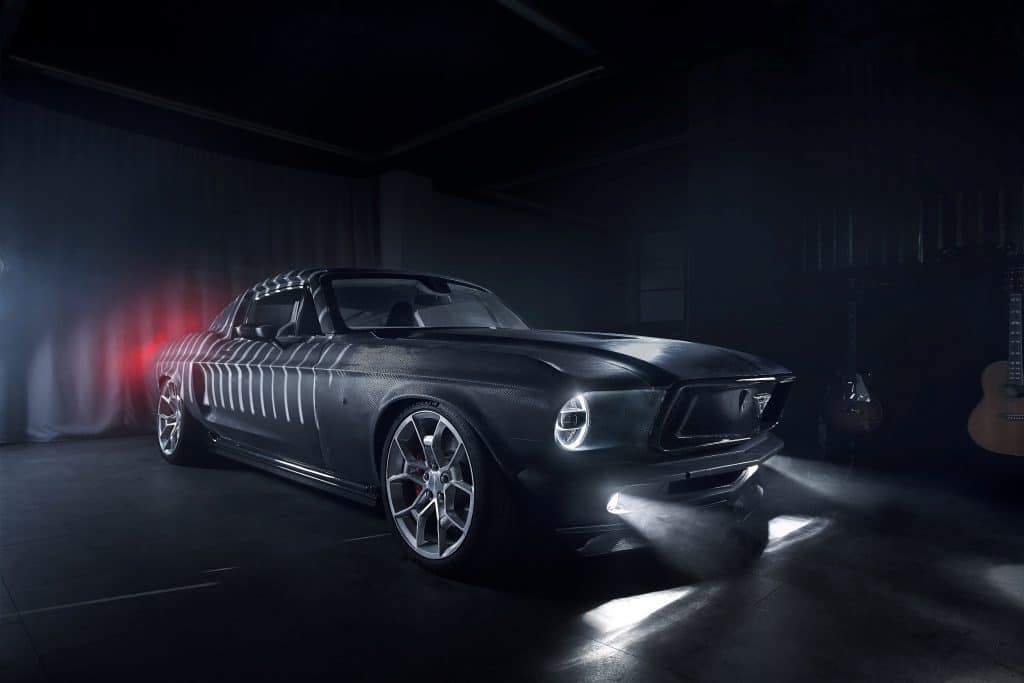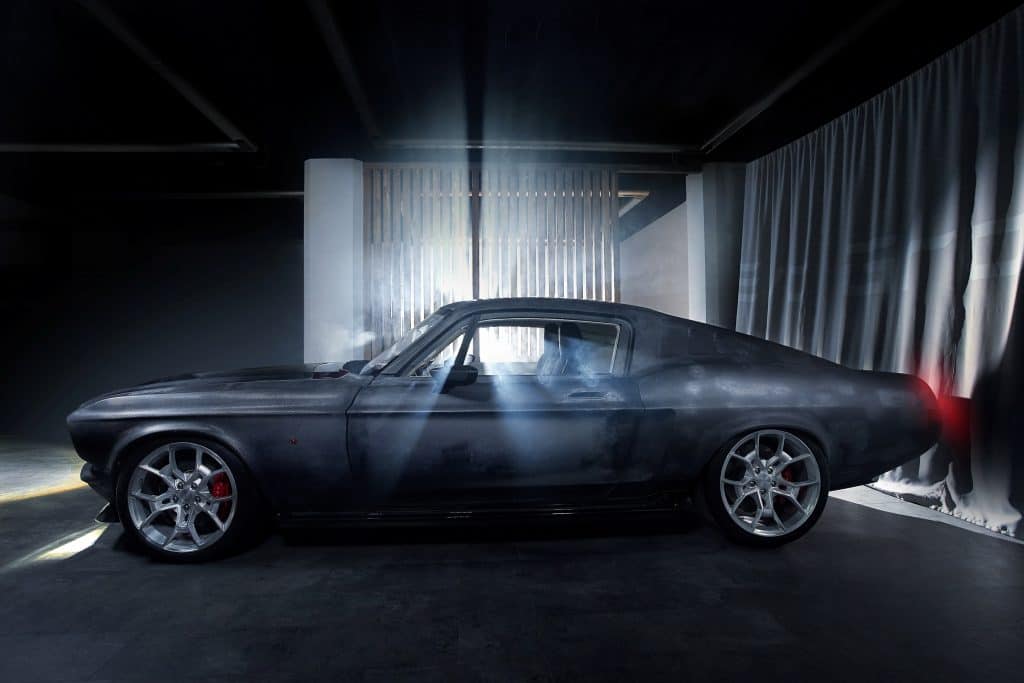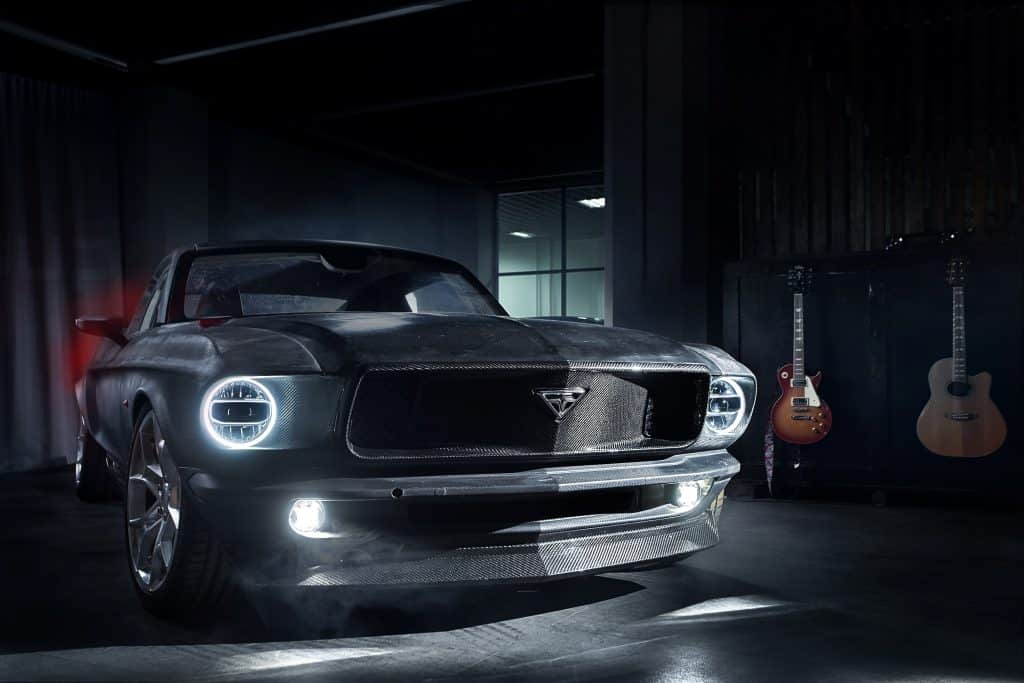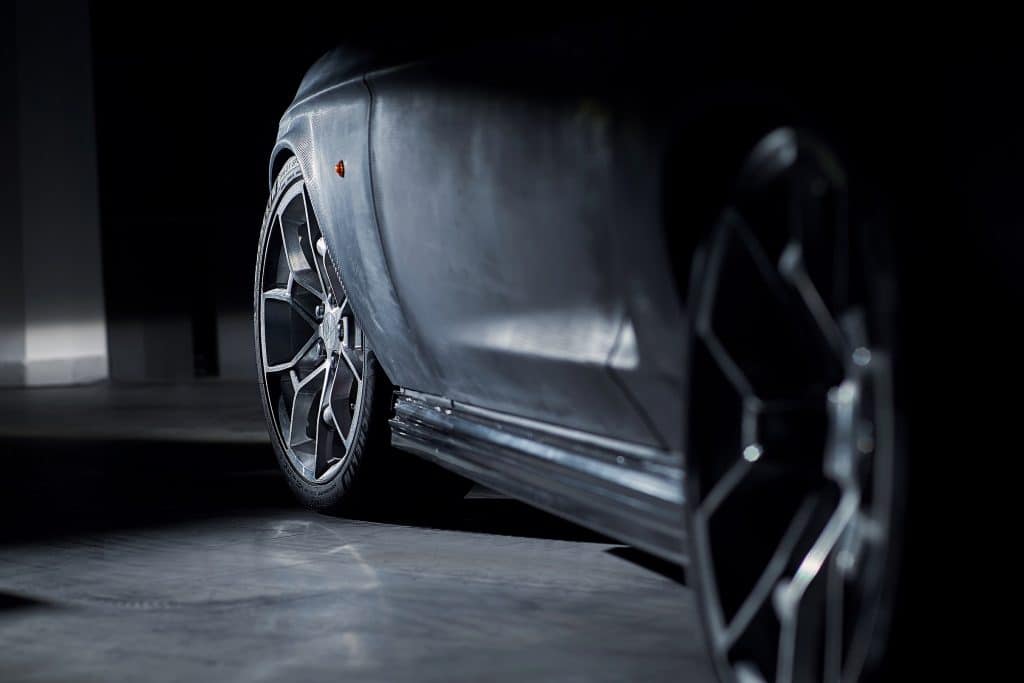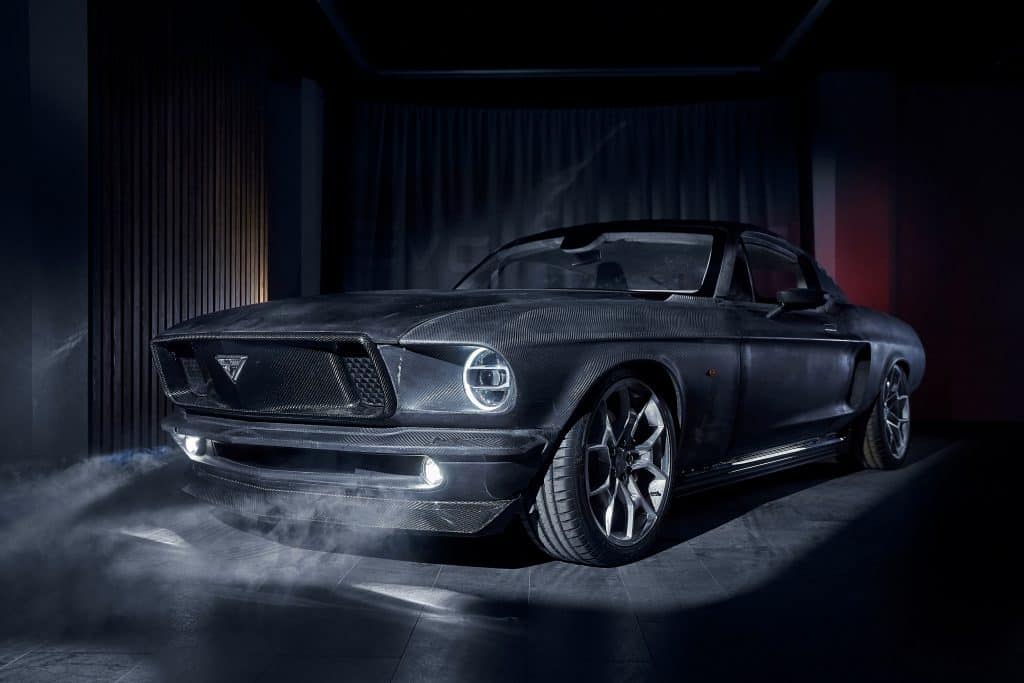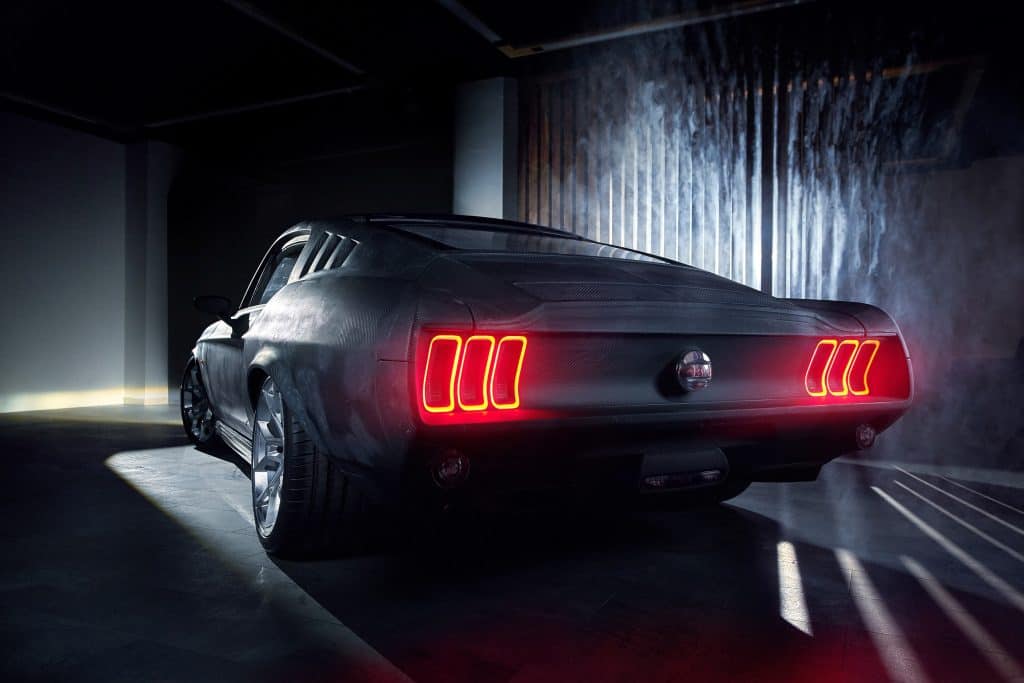 Aviar R67 Features
Some of the features they list include:
Autopilot
Sensors and Cameras
Electronic Stability and Traction Control
Voice-Activated Controls
Climate Control
6 Airbags throughout
LED Optics
WiFi and Cellular Internet Capability
Bluetooth Hands-Free Calling
One-Touch Power Windows
Backlit Pull-Out Handle
Heated Steering Wheel and Seats
Dual-Zone Climate Control
17″ Touch Screen
HEPA Air Filtration System (Biohazard Mode?)
New or Salvaged Tesla Parts?
Since as of today, Tesla hasn't made it easy for owners to purchase certain parts from them, it makes you wonder. Is Aviar planning on building the R67 from a wrecked Tesla or have they possibly reached a deal with them to obtain new parts?
Tesla Supercharging for the Aviar R67?
Here's a big feature they've listed, they also state the R67 is compatible with Tesla Supercharge stations. Many Tesla's that have been totaled by insurance companies have been "blacklisted" from the Tesla Superharging network. Will the R67 actually work at Tesla Superchargers?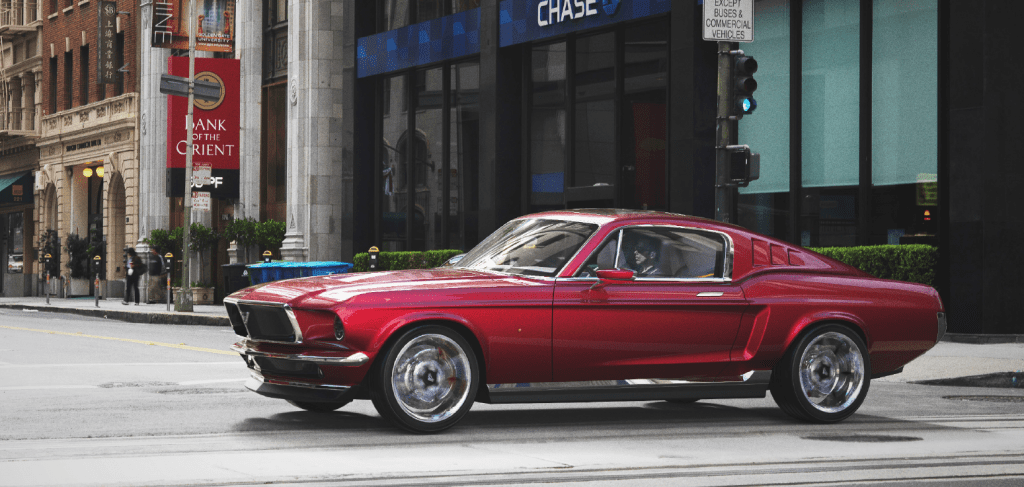 Door Handles
Looking closely at the door handles, they also appear to be borrowed directly from the Tesla Model S. If that's the case, and assuming other hardware/software is pulled from the Tesla Model S, they'll likely be self-presenting handles.
Painted?
I think the raw carbon fiber body gives quite a unique look. I wouldn't mind seeing it left in this form and not have any paint.
Brakes
While many parts are borrowed from Tesla, the brake discs were designed specifically for the R67. The discs are machined from 6060 aluminum alloy. This is to help to improve dynamic performance and handling.
Aviar R67 Price and Other Questions
Price
As mentioned earlier, one of the big questions (for me at least) is the price. While clearly not an easy task to build a prototype, going into production is quite another.
Production and New or Used Parts?
Will Aviar Motors be able to mass produce these, albeit likely in a low volume capacity? Are they dependent on salvaged Tesla's for parts or have they worked out an agreement direct with Tesla?
Geographical Market
How big of market will they have? Will these ever see US soil since they are based on a classic Mustang?
Restomod or Electromod?
Personally I would love to see more vintage and classic cars go through modern manufacturing. Give it a bit of a restomod update or what or a new buzz word I've seen is "Electromod". Straight from a manufacturer or as a kit similar to the Shelby Cobra replicas. Even if it's not the original manufacturer. Let someone else give a modern take on a classic (assuming they have everything cleared from a licensing standpoint).
There's certainly purists out there who want everything left stock and original on certain classics. For myself, I enjoy seeing the custom modified vehicles. And rather than putting endless hours into restoring old, rusted out parts, why not look to components built with modern technology? You can't always original for everything. Restored vehicles typically see new paint and other components here or there.
About Aviar Motors
Aviar Motors was founded by Aleksey Rachev and is based in Russia. They've drawn influence not only from American muscle cars from the 1960's, but other cultural influence such as Apollo 11 and Woodstock.
Check out AVIARMotors.com.
Comments?
What are your thoughts on the Aviar R67 Electric Mustang? Leave your comments below…