Tesla has started rolling out their next over-the-air software update. This time around, it's version 2020.40.3. I just installed it on our 2020 Model X Long Range Plus. These are the main features:
Speed Assist
Priority Bluetooth Device
Glovebox PIN
We'll cover each in more detail below…
Tesla Speed Assist Improvements
Speed Assist is now able to utilize the onboard vehicle cameras to detect speed limit signs to improve the accuracy of speed limit data for highways. This feature was previously enabled for local roads, and has now been expanded to highways. We have a couple roads near us that are 35 mph. It's happened again now where these two roads are indicating a 25 mph speed limit by Tesla. It will be interesting to see how long it takes to correct again.
Tesla Priority Bluetooth Device
With this feature, you can avoid connecting the wrong nearby phone by setting your priority Bluetooth device. With this feature enabled, your Tesla will attempt to connect to the priority device associated with the profile selected before it attempts to connect other paired phones.
This is one I quickly took advantage of. Previously, we noticed that our Model X would seemingly pick or choose if it wanted to connect to my phone or my wife's. She has a larger data plan, so I went ahead and set hers as the Priority Bluetooth Device.
Here's how to set your priority device:
Tap the Bluetooth icon at the top of the touchscreen
Select the preferred phone and slide the Priority Device slider.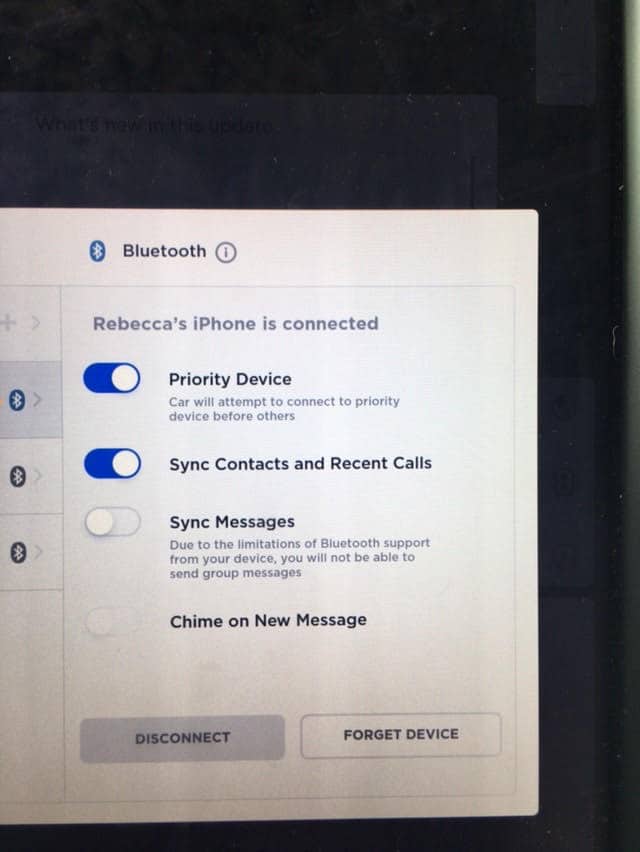 Glovebox PIN
The Glovebox PIN is intended to protect the valuables in your glovebox with a 4 digit PIN. While I could see this being a headache for normal every day use, I could certainly see myself activating this in certain areas. If we plan to leave the vehicle unattended and have something we plan to leave in the glovebox, I'll likely use it from time to time.
Here's how to enable a Glovebox PIN:
Tap the Car "Controls" Icon
Tap Safety & Security
Then tap Glovebox PIN to set your PIN
More Tesla News and Updates
Check out more of our Tesla posts.