This is another in-progress project I'm working on for the cabin. With the scrap wood left over from the Murphy bed cabinet I had enough to build a door. There's a few kits available on the market for hidden doors, and specifically hidden doors with pool cue racks, but one's I came across started out at $1200 USD and were made of particle board. With no particle board currently in the cabin, I didn't want to start adding any. I'm still a novice with furniture woodworking, so I called upon my brother-in-law to give me a hand over at his shop.
Here's a few photos of the progress so far. Just like the wood for the Murphy bed cabinet, next step on the hidden door is getting it over to the cabin. Looks like I might be able to get my neighbor or dad to take it over in one of their trucks in the next couple of weeks, so we'll see how it goes. Once I get it over there, it will be time for a dry fit installing hinges and hanging it.
Building the Main Box of the Hidden Door
Some photos as we built the initial box structure of the door, I'll add more descriptions later.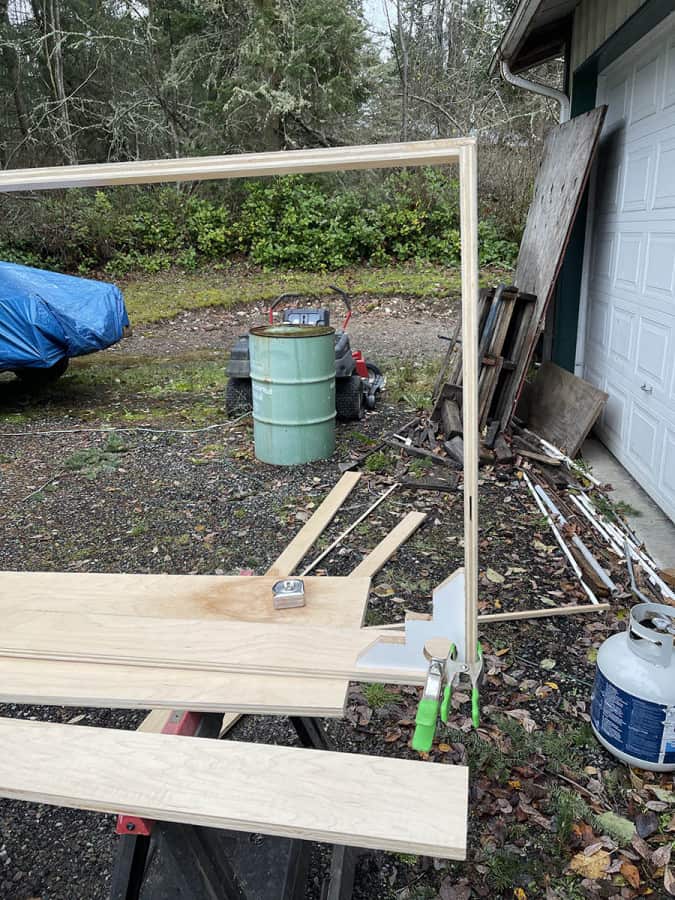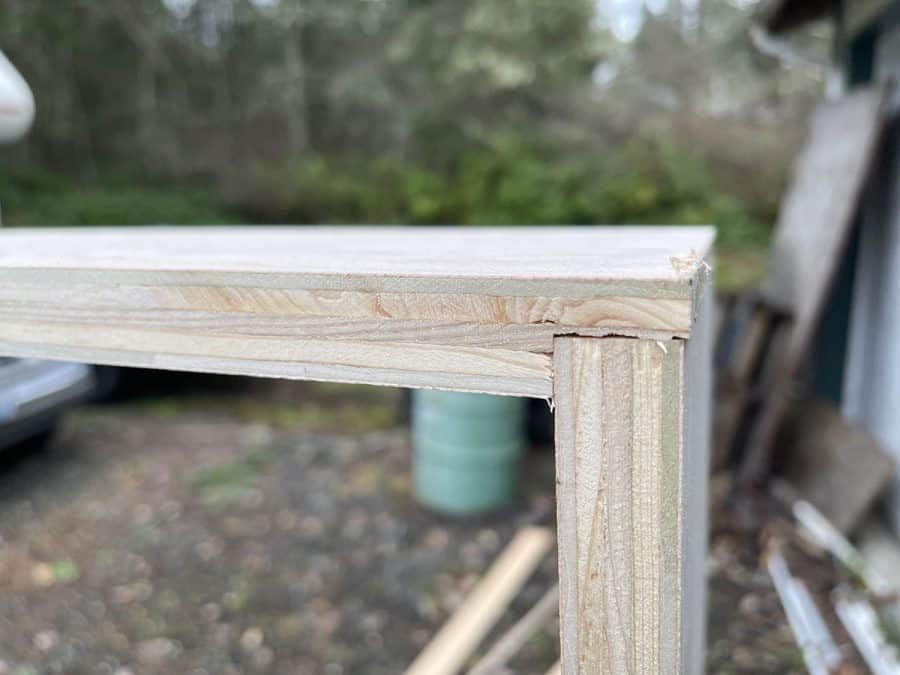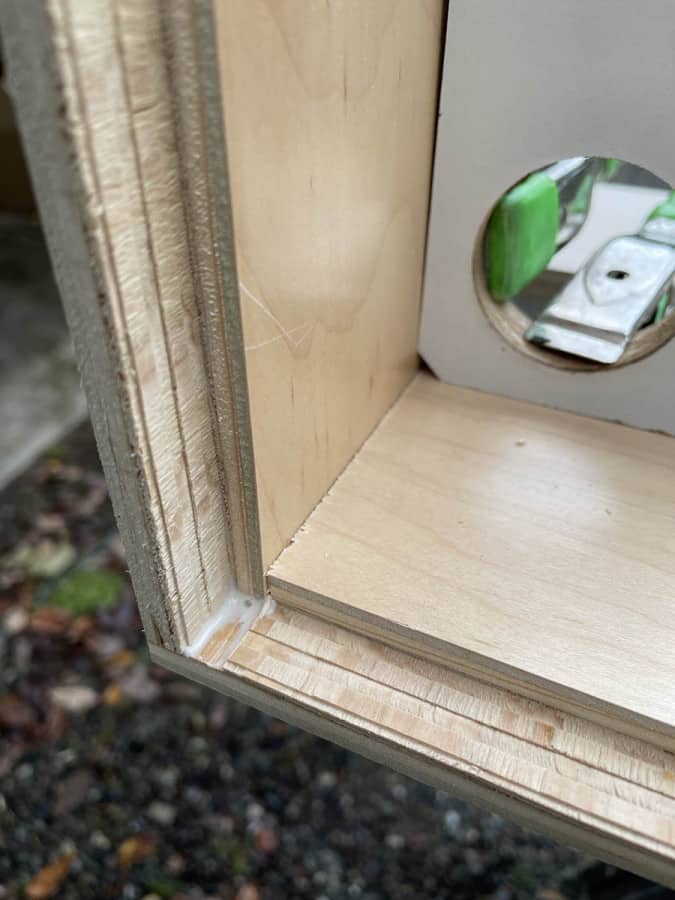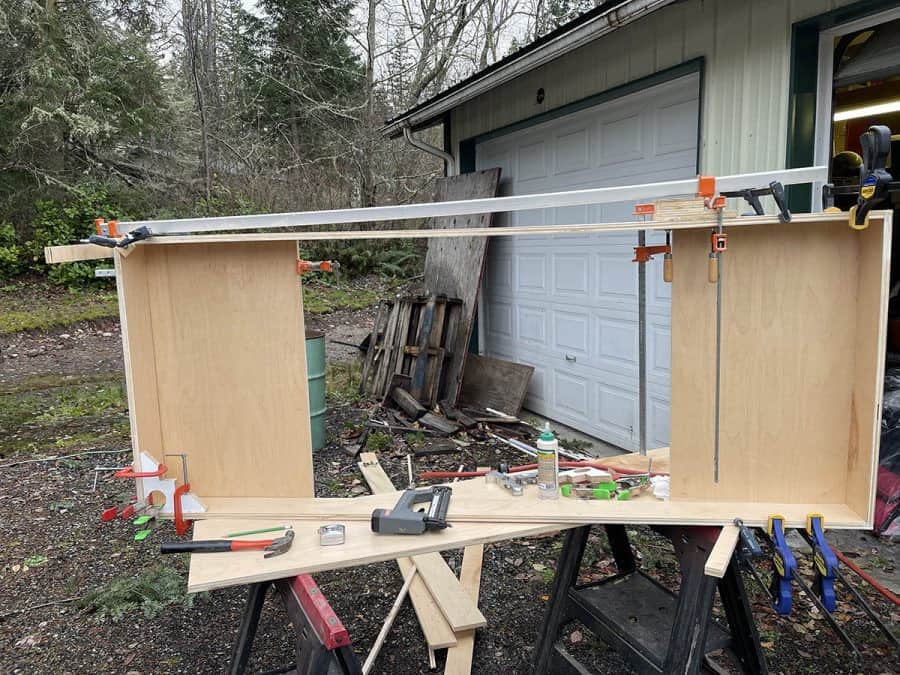 Shelves for the Hidden Door Pool Cue Rack