This is another in-progress project that I have underway. This post will be updated as I continue the project.
Here's a dry fit of what I'm building: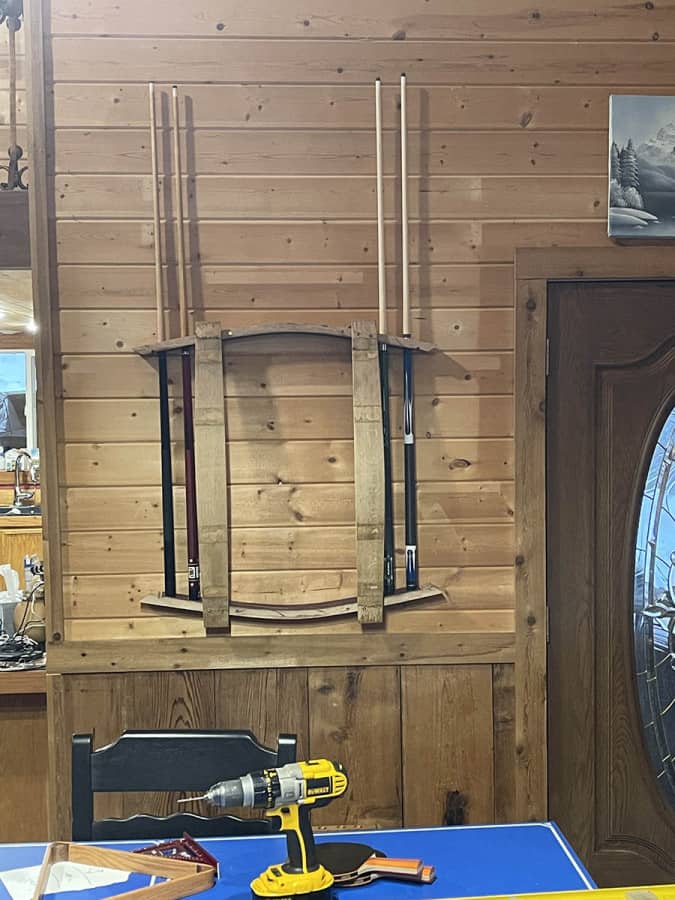 A temporary screw to hold the triangle that will most likely be replaced with a wood dowel setup. Also using the bottom mount of a pool cue rack for the ping pong balls.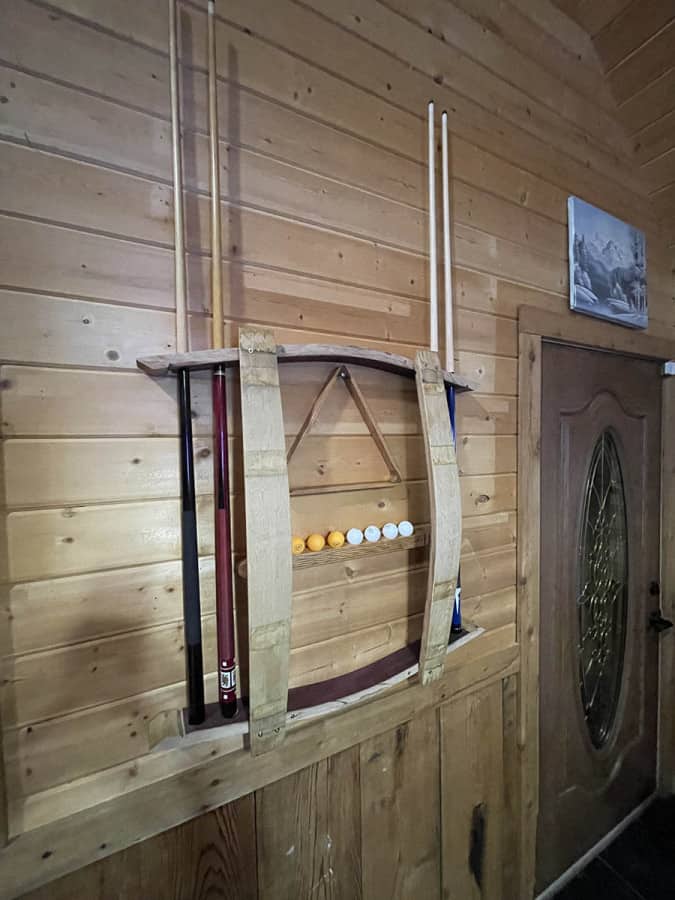 More to Come
I'll drill holes to the lower horizontal stave to hold ping pong (table tennis) paddles, conceal the screws, and apply a stain. That's all for now though!