After we bought our cabin, I wanted to make sure to install a smart thermostat. This would allow me to control the temperature setting from anywhere with the app on my phone. If we're heading over to the cabin in the winter, I can pre-heat the cabin so it's warmed up before we get there.
I don't know mind the cleaner installation of no wall plate at all (this is what I did at our house), but what you do if there's a large hole? You could use the plastic wall plate that comes with it, but it didn't quite feel right with the wood panel walls of the cabin. That's when I started searching for other options, and found a few on Etsy.
On our house there was about a 1/2″ hole in the drywall for the wires going to the thermostat. At our cabin however, we had a slightly large cutout (enough for a 1-gang outlet if I remember right). This is a photo of the Nest backplate mounted over the electrical box.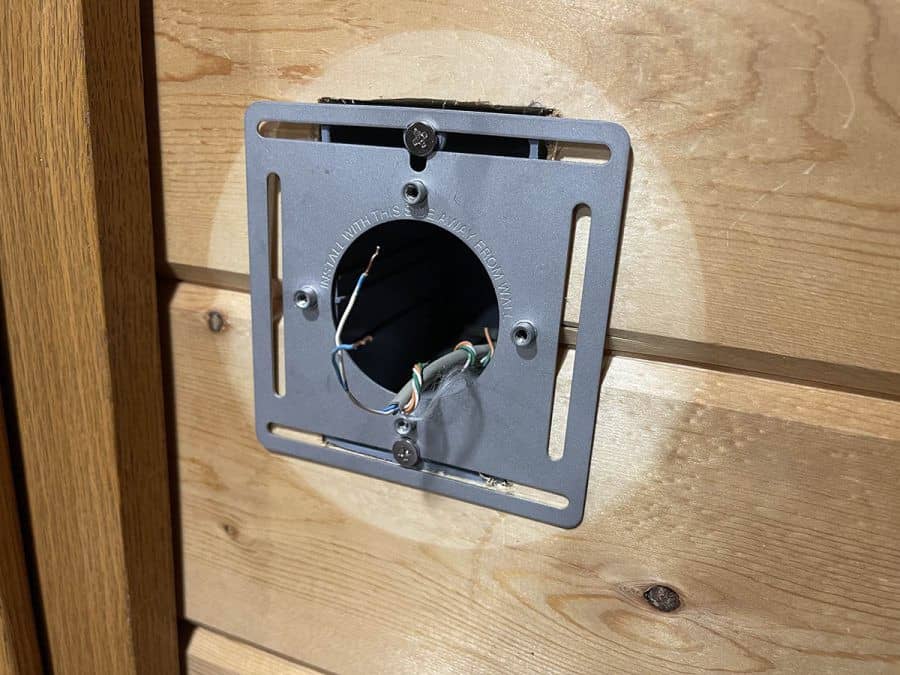 I proceeded installing the thermostat with the included wall plate, but it certainly felt off to me. Certainly felt as though it stuck out like a sore them against the wood paneling, but also with the beige switch and outlet covers below. I'll likely look at swapping those switch and outlets for something else later, possibly going with a wood wall plate for those as well.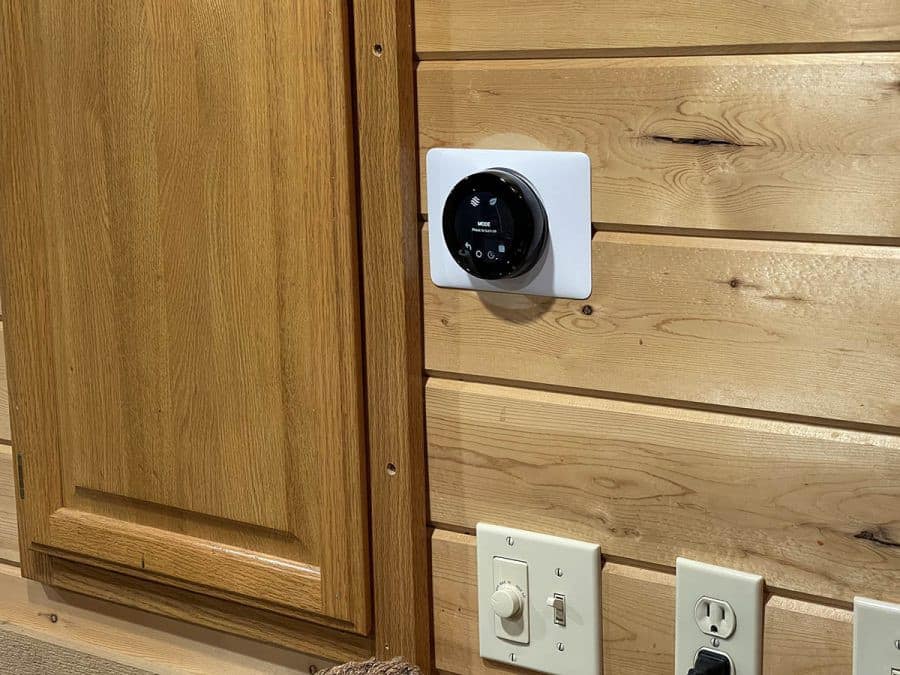 So, after a quick search I came across this wooden Nest wall plate on Etsy. This particular seller has different options including the painted design, but I opted for the mountains. It seemed quite fitting for our cabin. Unfortunately the screws that came with it were a bit too short, and I had to pick up some longer ones at the local hardware store. A fairly quick install though, and I think this looks quite a bit better than the plastic wall plate.