Here's an upcoming project we'll be working on, a DIY foosball table with some recycled parts.
I was dropping off my daughter to a birthday party at a friend's house and along the way we saw an old, broken down foosball table someone had put at the end of their driveway with a "free" sign. When I asked my daughter if she wanted to take a closer look at it, there was no hesitation. With the cheap particle board construction that was already damaged, we immediately had visions of building a new structure out of solid wood. While it will be several more weeks before we start looking at building this, here's some inspiration I generated using MidJourney:
AI Generated Foosball Table Renderings
MidJourney didn't always place handles or get the playfield in the right orientation, but I think it's still a great tool to generate some ideas. I won't have anywhere near the time, money, tools, or skills to build anything near these, but it can prompt some ideas.
Solid Wood Foosball Table Renderings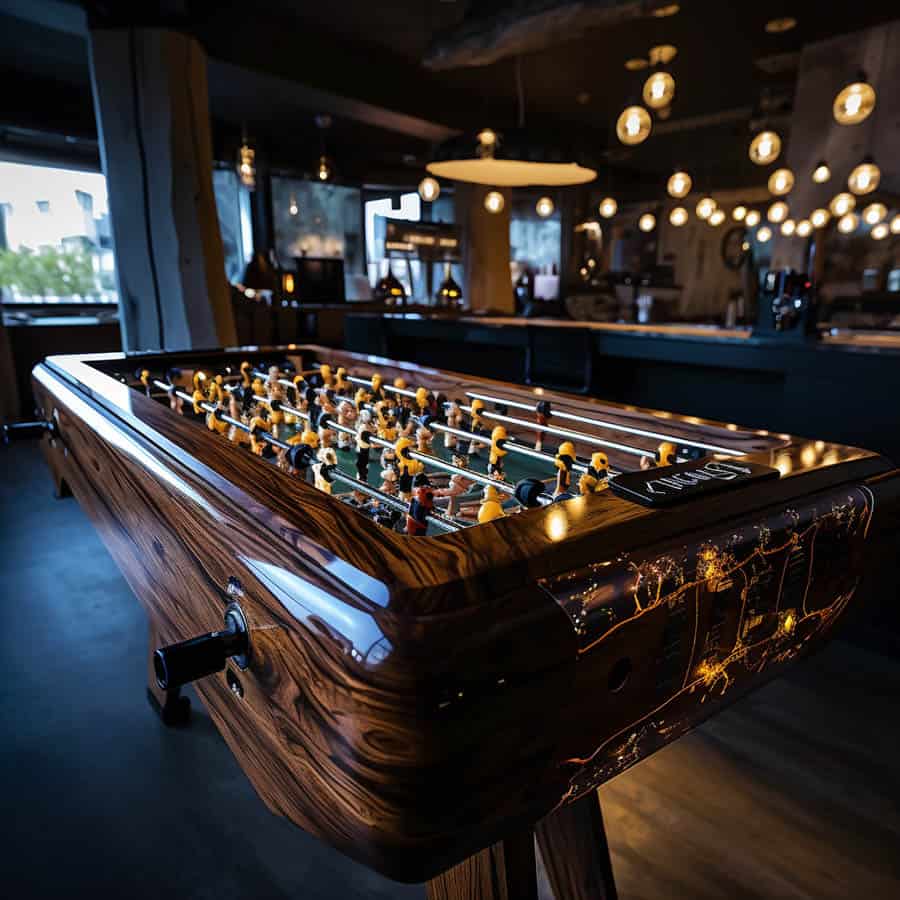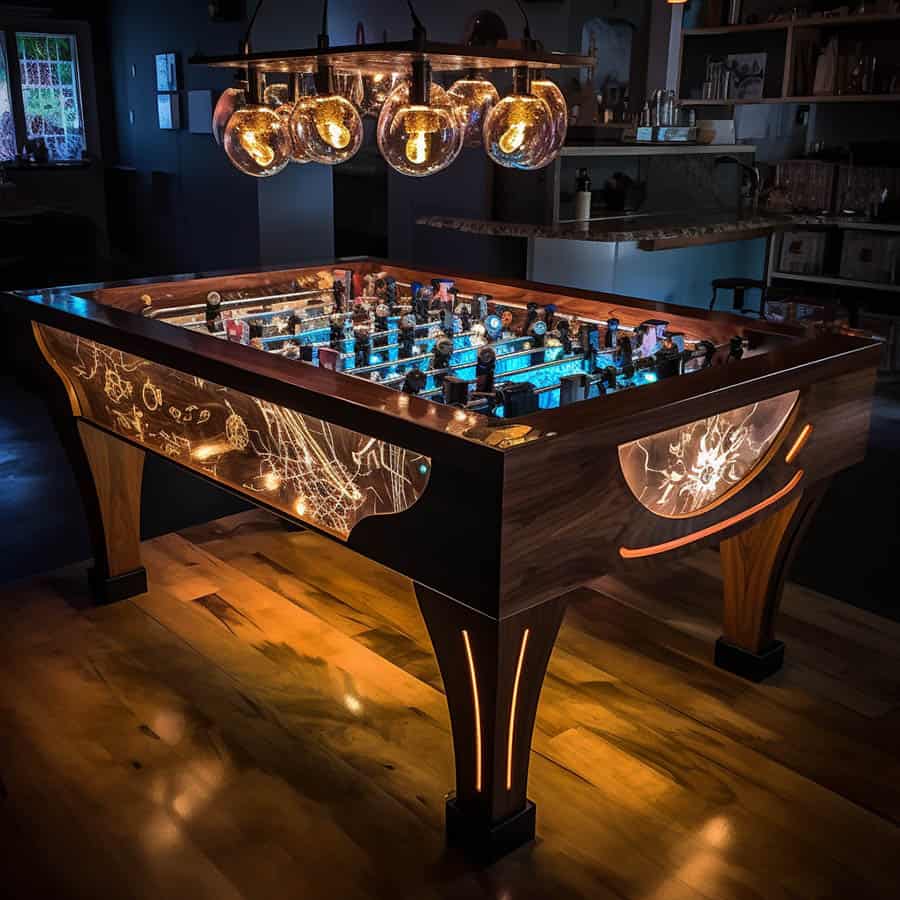 Futuristic Foosball Table Designs
Here's a couple more designs I made with a futuristic concept. Acrylic sign panels could be an interesting way to go…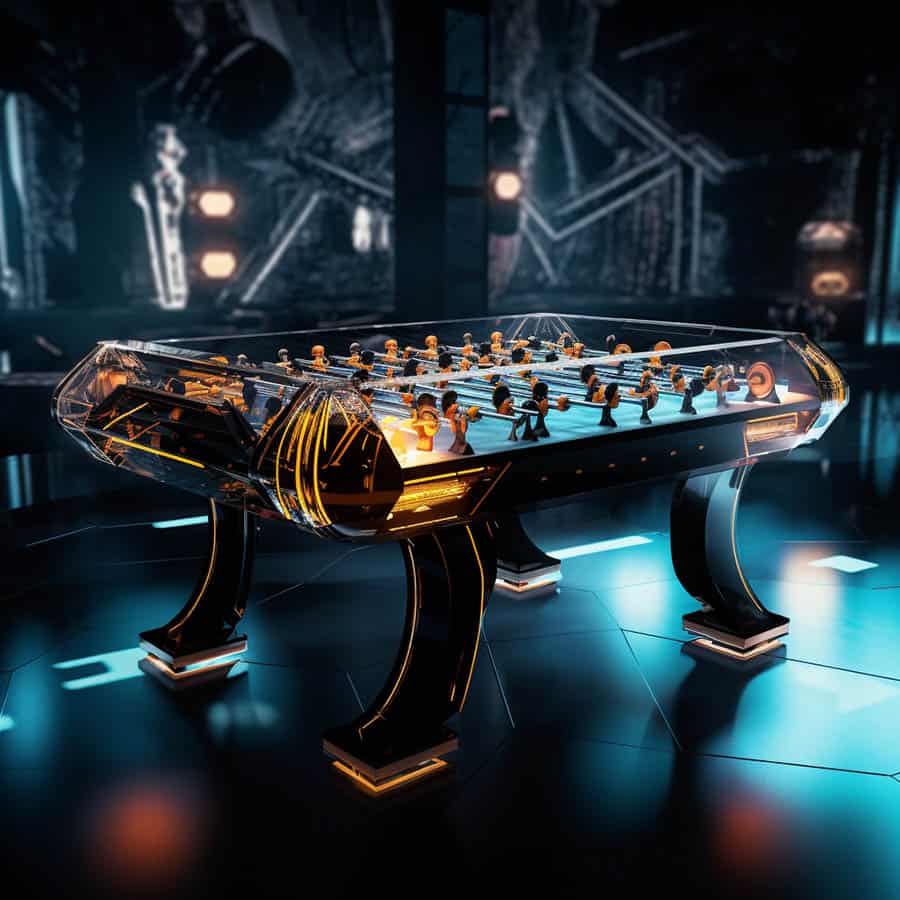 The Build
It will be a several more weeks before we start the build, but we'll add more to this post once we do!