Decorating a workshop can be a fun and exciting task, especially if you're a fan of classic pop culture icons like Back to the Future, Knight Rider, and Ghostbusters. One way to show off your love for these franchises is by adding decorative license plates to your workshop walls. Not only do they add a unique touch to your space, but they also serve as a great conversation starter with your visitors.
Reproduction Decorative License Plates
I bought these plates from TEMU, a fairly new e-commerce company. They're listed as metal tin signs and there's 8 different license plates available. If you haven't purchased from TEMU before, it can take a couple of weeks, but I've ordered a handful of items so far.
Back to the Future License Plates
Let's start with Back to the Future. This iconic film franchise has captured the hearts of millions of fans around the world with its time-traveling adventures and unforgettable characters. One of the most recognizable elements of the movies is the DeLorean time machine, which features a customized license plate reading "OUTATIME". I also purchased the "2015" license plate that was used in the sequil movie.
Knight Rider License Plate
Next up is Knight Rider, a classic 80s TV show that starred a talking, crime-fighting car named KITT. The show's signature license plate read "KNIGHT" and it's an instantly recognizable symbol of the series. Adding this license plate to your workshop wall will show off your love for this beloved show and its futuristic technology. You could even pair it with a KITT replica model to create a truly immersive display.
Ghostbuster Ecto-1 License Plate
Finally, we have Ghostbusters, a classic 80s film that blended comedy, horror, and science fiction in a unique and unforgettable way. The Ghostbusters car, a converted 1959 Cadillac Miller-Meteor ambulance, featured a license plate that read "ECTO-1". This plate has become a symbol of the franchise.. It's a great way to pay homage to the classic film and its iconic vehicle.
Mounting the License Plates
I just screwed the plates into a horizontal 2×6 of the wall of my pole building. I did this with some other license plates as well. Others may have other creative ideas for mounting including lighted frames, but I opted for a quick and easy install for now.
Build Quality
These license plates are a standard size plate. I'm not sure what gauge metal they're made out of, but they're a bit thinner than state issued plates. While the letters are NOT raised, the edge of the frame is embossed, so these are completely flat.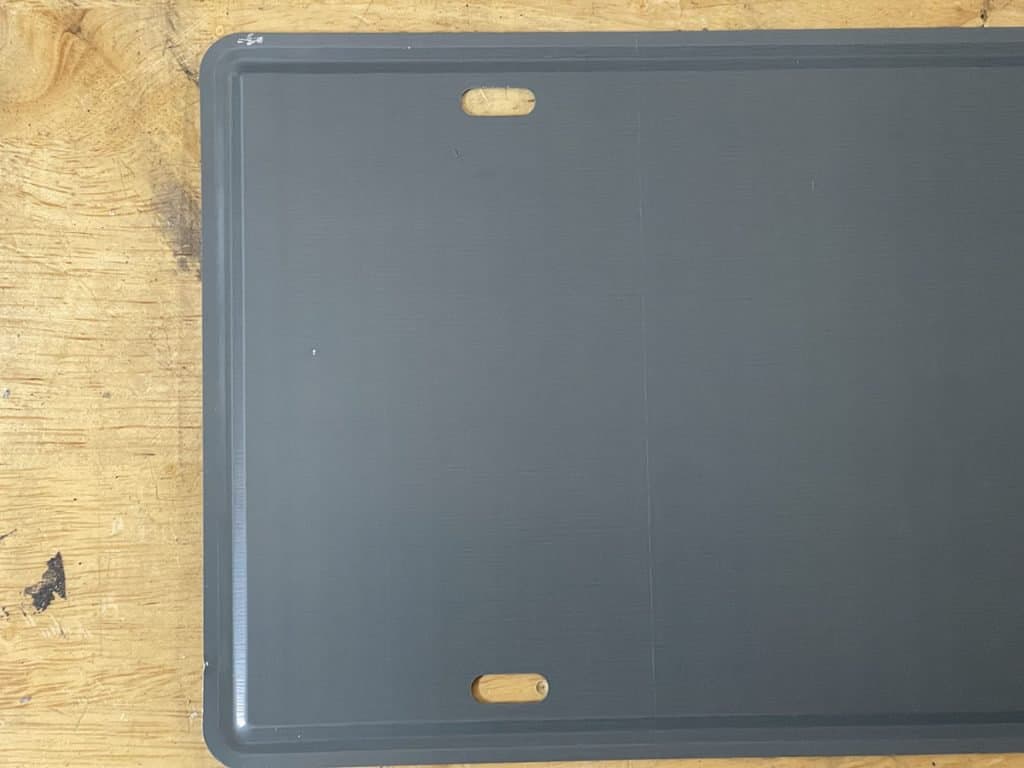 In conclusion, decorative license plates from Back to the Future, Knight Rider, and Ghostbusters are a great way to add a unique touch to your workshop while showing off your love for these classic pop culture icons. Whether you're a die-hard fan or just appreciate the nostalgia these franchises evoke, adding these plates to your decor is sure to make your workshop a conversation starter for years to come.