For those with vacation homes, or investment properties that are left vacant for extended periods of time, keeping the property secure can be a challenge. Fortunately, there is an array of tech solutions designed to address these safety needs. From surveillance systems and access control systems to smart technology and automated locks, here are some top tech picks to keep your vacation home safe.
My choices for what I wanted to monitor unfortunately didn't fit under one manufacturer's system, so I ended up using products mostly from Ring and Nest. Currently, each system has its own gaps, although that could change in the future. I've also used smart locks from Eufy and Ultraloq.
Security Cameras: Security cameras are a great security tool for vacation homes and investment properties, allowing you to monitor the premises from anywhere with an internet connection. With advances in technology, security cameras can now be remotely operated to pan or zoom, as well as provide alerts when motion is detected. You can also opt for a camera system with night vision capability.
Smart Thermostat: A smart thermostat can be a great security measure for vacation homes, as it allows you to remotely monitor and adjust the temperature in your home from anywhere. Smart thermostats also have built-in security features such as intruder alerts, while some models can even be set to shut off the HVAC system if there has been an unauthorized access attempt.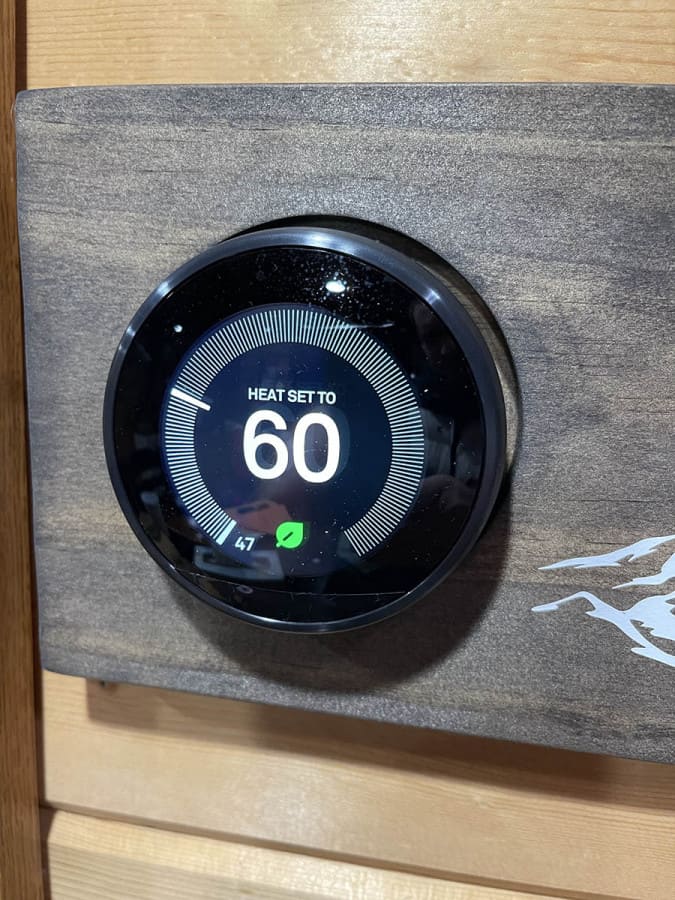 Water Leak Sensors: Water leak sensors are a great security tool for vacation homes, as they can detect any water leaks or floods in the property. The sensor will alert you via text or email so that you can take measures to avoid damage to your home. Furthermore, some of these sensors can even be programmed to shut off the water main if a leak is detected. Adding on to my Ring security system, I went with multiple Ring Alarm Flood and Freeze Sensors. I have them in front of our water heaters, near the washing machine, and the sinks. Nest currently does not offer flood sensors.
Smart Smoke Detectors: If you have a traditional smoke detector, it won't do you much good if you can't hear when it's going off. Ring offers a smoke and carbon monoxide "listener". The device does not actually detect smoke or carbon monoxide, rather it's designed to work with UL listed smoke and CO detectors that are 10 years old or less. Therefor, I opted to go for the Nest Protect Smoke and Carbon Monoxide Detector.
These are just a few examples of the security measures you can take to protect your vacation home or investment property. With advancements in security technology, there's no excuse not to ensure that your house stays safe while you're away. With the right security system in place, you can be sure that your vacation home is secure and protected while you're away. Invest in security tech today, and rest assured knowing your property is safe.