This will be a running update as we meet new milestones on our Tesla Solarglass v3 order. For those who may not know, Tesla's version 3 of solar roof was rebranded as Solarglass. This is the full shingle replacement. It is not solar panels mounted on top of an existing roofing material.
Solar Roof vs. Panels
This is a personal decision, but our roof is currently 15 years old. I've had other companies tell me it could cost $3K to have solar panels removed and reinstalled if a roof needed to be changed. I simply don't want to go that route. My dad had his own roofing business before. He would mention any time you put a hold in a roof it's an opportunity for a leak later. Caulking and other sealants break down over time. This was another reason I prefer the solar roof versus having panels mounting over an existing roof. Lastly, my 10 year prefers the solarglass over panels.
Placing the Order for Tesla Solarglass v3
12/30/19: The first step was placing the order through Tesla's website with a very reasonable $100. Previously it was a $1,000 deposit for the v2 solar roof. The deposit is also fully refundable. After a short while, I received a call from someone with Tesla Energy to discuss the layout and capacity. We were also asked if we would be interested in Powerwalls.
Layout
This diagram shows the active and non-active portions of the roof. The dark portion shows where solar cells will be used. It also shows the over system size of 9.9 kW (other documents show 9.88 kW) with an estimate for annual production of 8,512.30 kWh.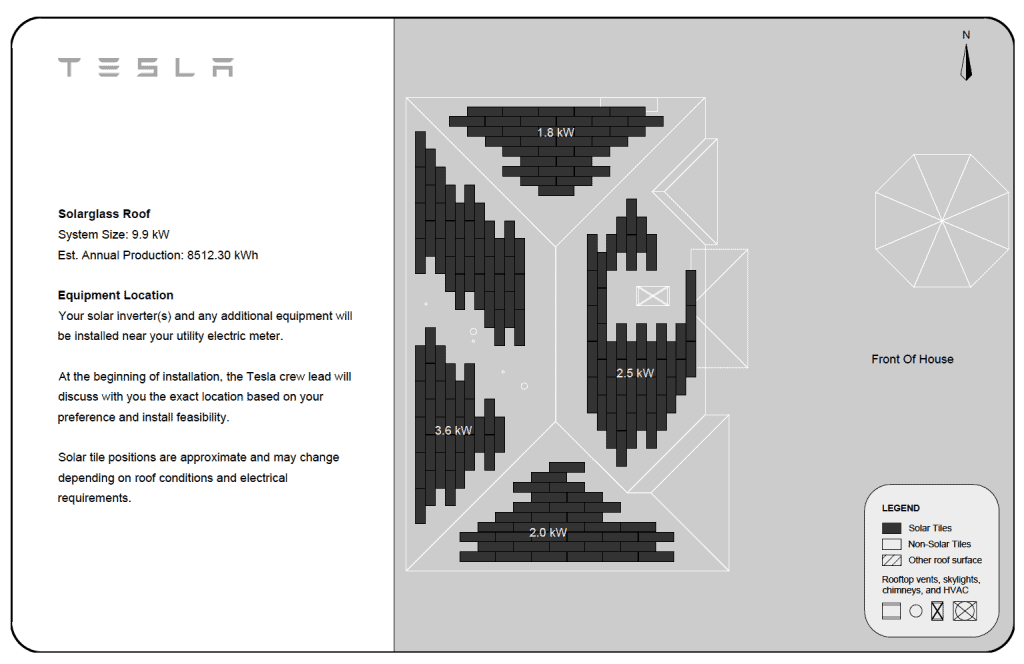 The next day we had someone else from Tesla Energy call us to schedule an in-home assessment/inspection by a Tesla representative. The inspection was scheduled for March 12th and the inspector left telling me everything looked good, and that I would hear more from Tesla for next steps.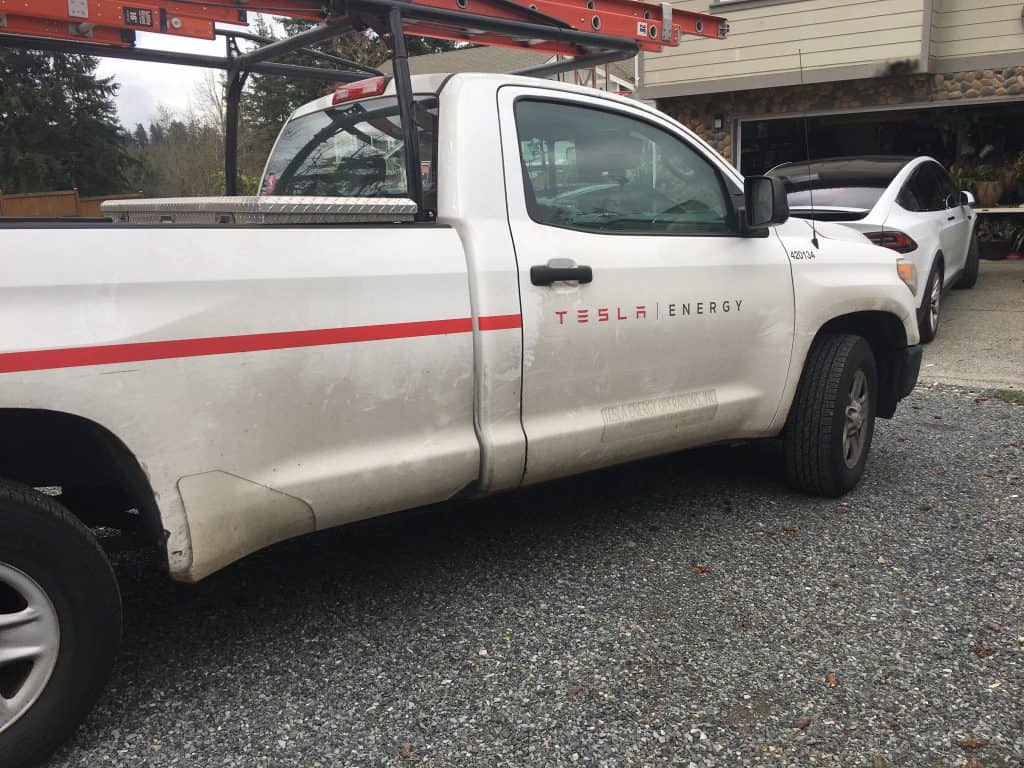 That following week I had Solar Roof Purchase Agreement loaded into my Tesla account that I had to review and sign electronically. One additional document was loaded as well, but it is coming via snail mail and should arrive tomorrow, Wednesday March 18th regarding our Net Metering with our local PUD.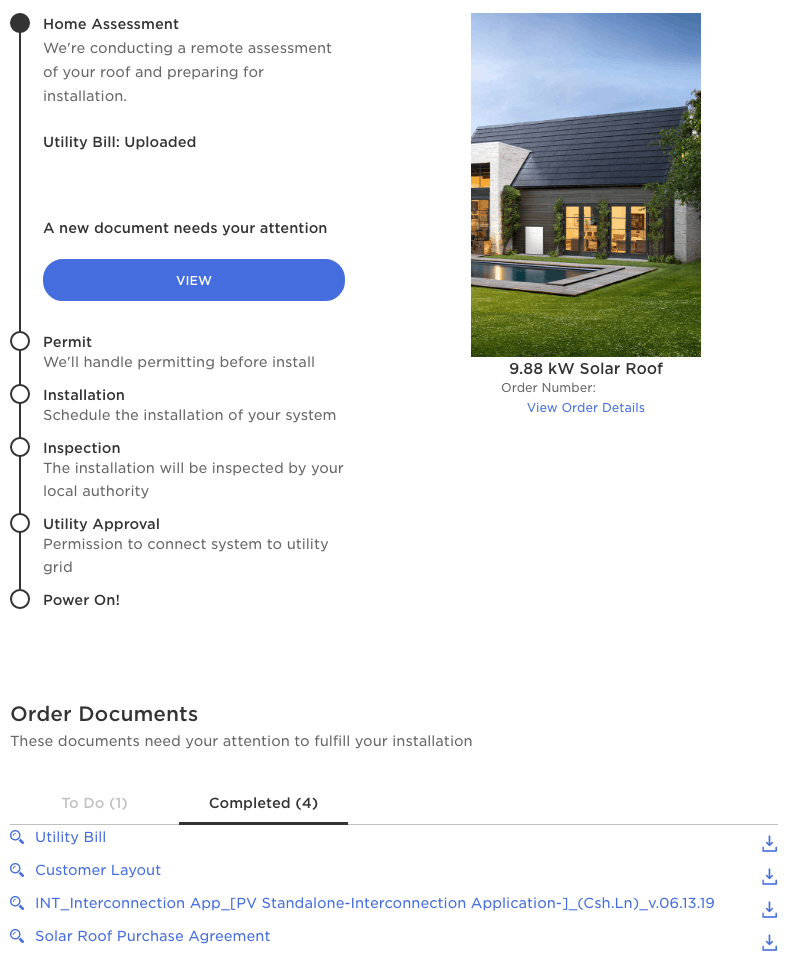 Net Metering Contract
In my case, the Net Metering contract with my PUD was mailed and required a hard copy. A return shipper was included and was dropped off and sent back to Tesla. Delivery to Tesla was on 3/23/20 for this document.
Referral Link
If you're considering Tesla Solar or a Tesla vehicle, you can use my referral code https://ts.la/kevin82163. You can earn a $250 award after system activation by purchasing or subscribing to solar panels.
More to come….