Damon Motorcycles has a mission to cause a paradigm shift for safer, smarter motorcycling. This is another startup in the electric motorcycle space, but this one offers a couple big features others don't.
Two Bikes in One?
The Damon Motorcycles offer a feature I haven't seen before, but I could very well have missed it from other manufacturers. The Hypersport has the ability to transform your riding position. Forks, seat, and foot pegs are all motorized to go from commuting, touring, and sport.
Copilot
This could be the game changer. With the Hypersport, cameras and sensors mounted to the bike provide 360 degree scanning of everything around you. The bike will alert you of any potential hazards. It also has something they refer to as Self Learning, which will likely be algorithms of data used in machine learning/artificial intelligence.
They refer to some of the copilot functionality as a bike that is hyper aware, this video demonstrates some of it's features:
Damon Hypersport Commerical from Damon Motors Inc on Vimeo.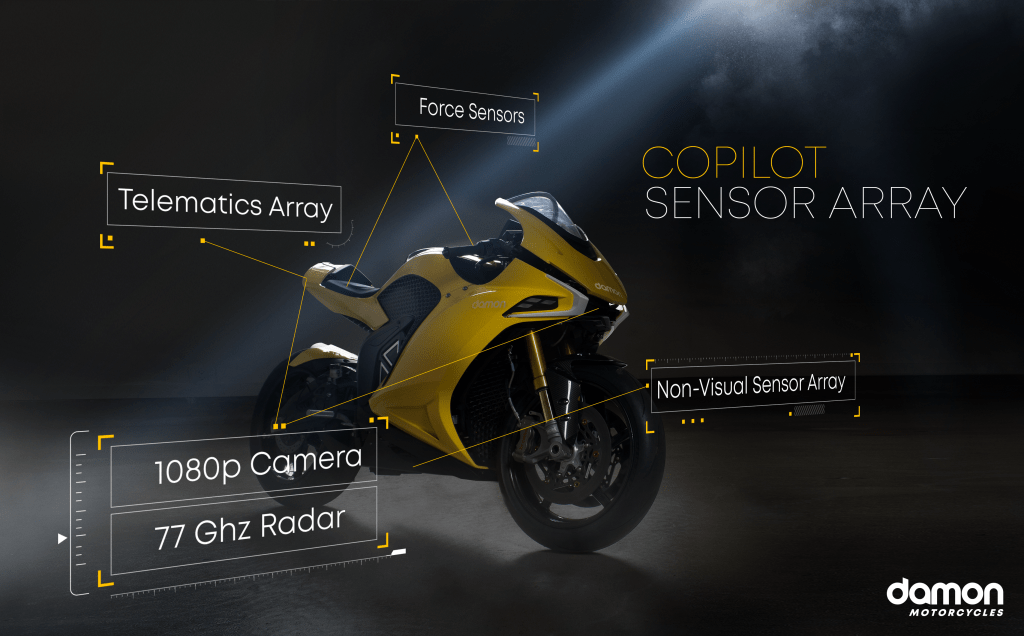 The Cockpit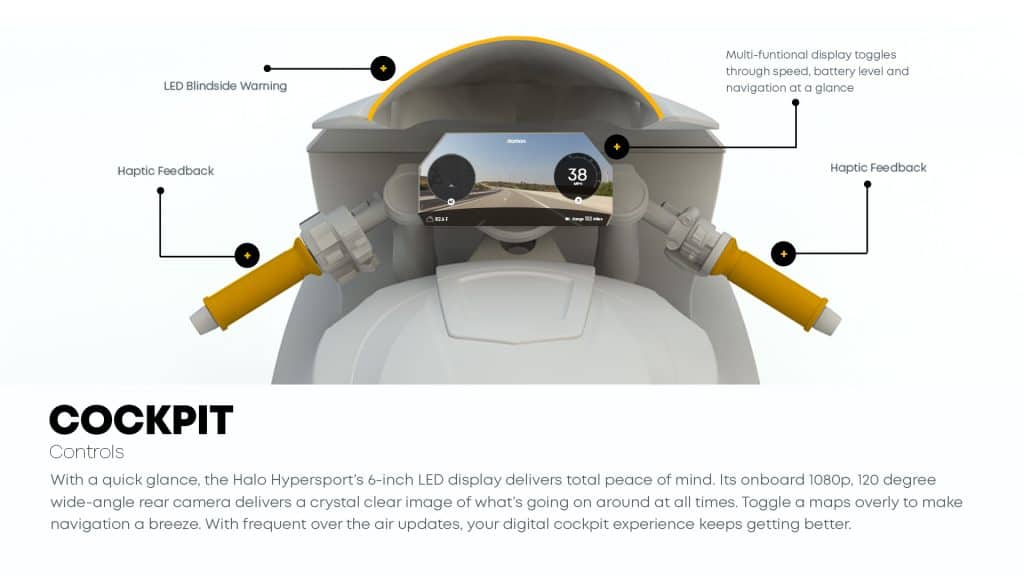 200 MPH/Range/HP
Top speed: 200+ mph
Range: 200 miles of range per charge
Horsepower: 200 hp
More Specs
0-60mph
< 3 seconds
Range
200+ Miles (combined highway and city)
Charge Time
< 3 hrs @ Level 2
CoPilot
Included
Shift
Included
4G Connectivity + Data
Included
Camera
2 x 1080p
Wheelbase
55″
Front Tire Size
120mm (17″)
Rear Tire Size
200mm (17″)
Front Brakes
Dual Rotor 300mm Discs
Rear Brakes
Single Disc
Seat Height
32″
Weight
Under 440 lbs
Motor
PMAC Liquid Cooled 160 kW peak
Battery
21.5 kWh
Warranty
2 Years
Service
Damon Service Centers
Partnered Electric Motorcycle Dealers
Mobile Serivce
Damon Motorcycles Service
According to their spec sheet, it appears that Damon Motorcycles will use a similar business model to that of Tesla when it comes to service. They will have dedicated Damon Service Centers, offer a mobile service that comes to you, and have a network of partnered electric motorcycle dealers. The network of partnered dealers is likely similar to Tesla's network of certified body repair shops, but with a focus on service.
For some of the electric-only motorcycle companies currently out there, Zero likely has the largest footprint of store fronts followed by Energica, at least in the United States.
Damon Motorcycle Photos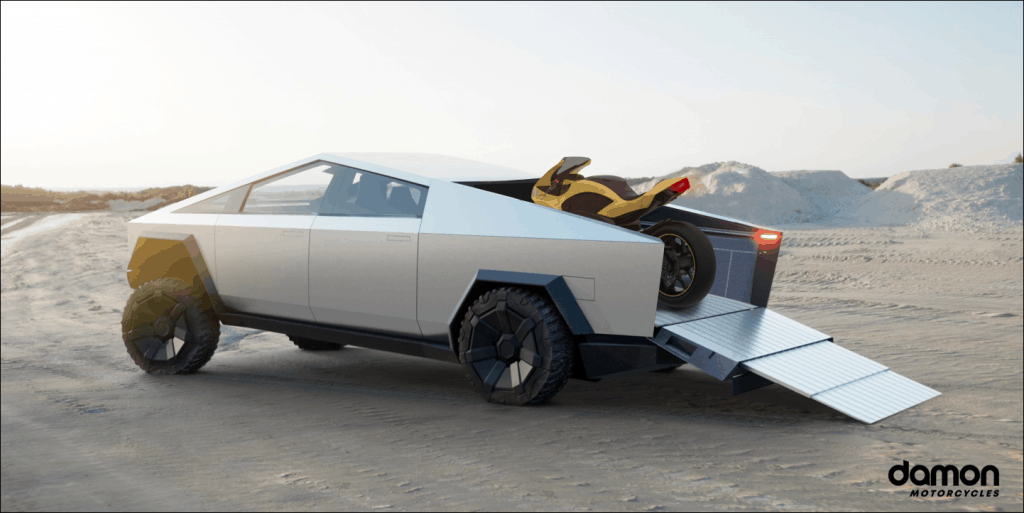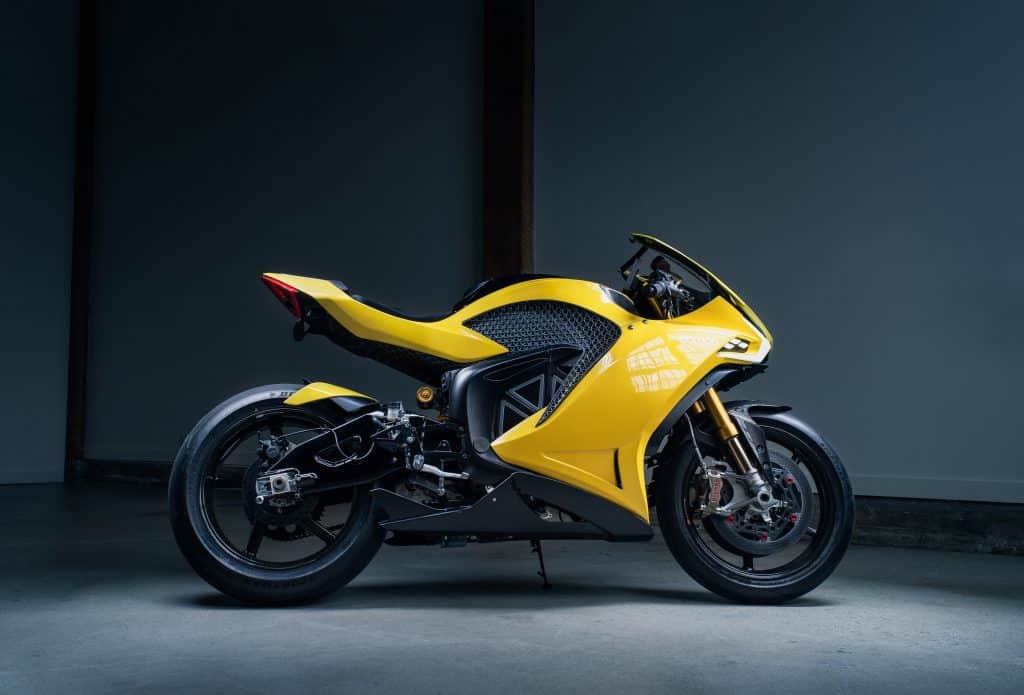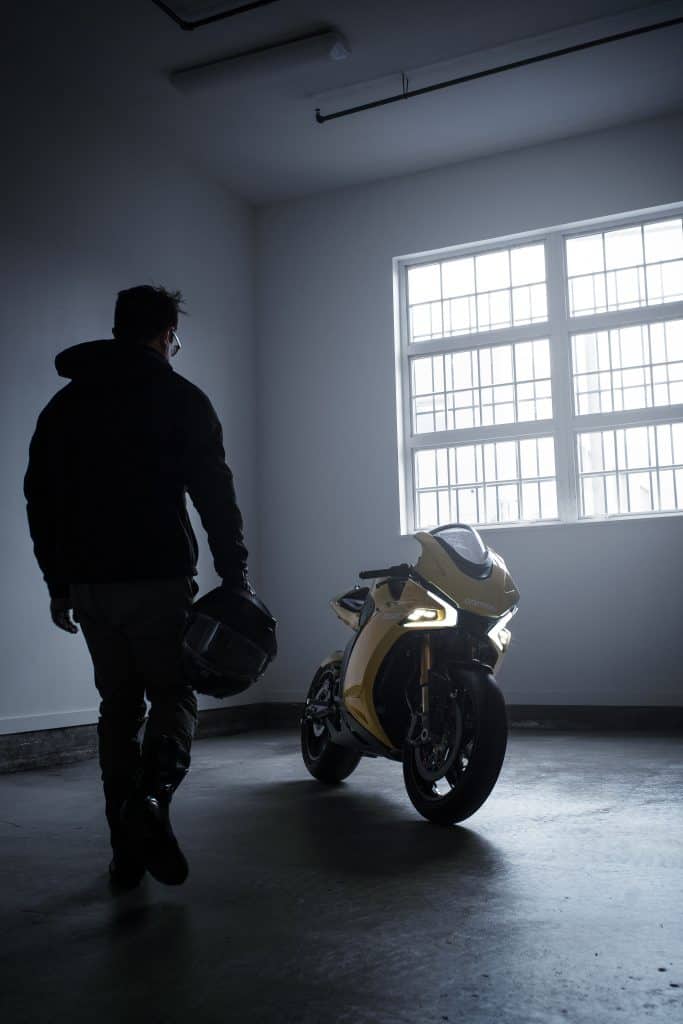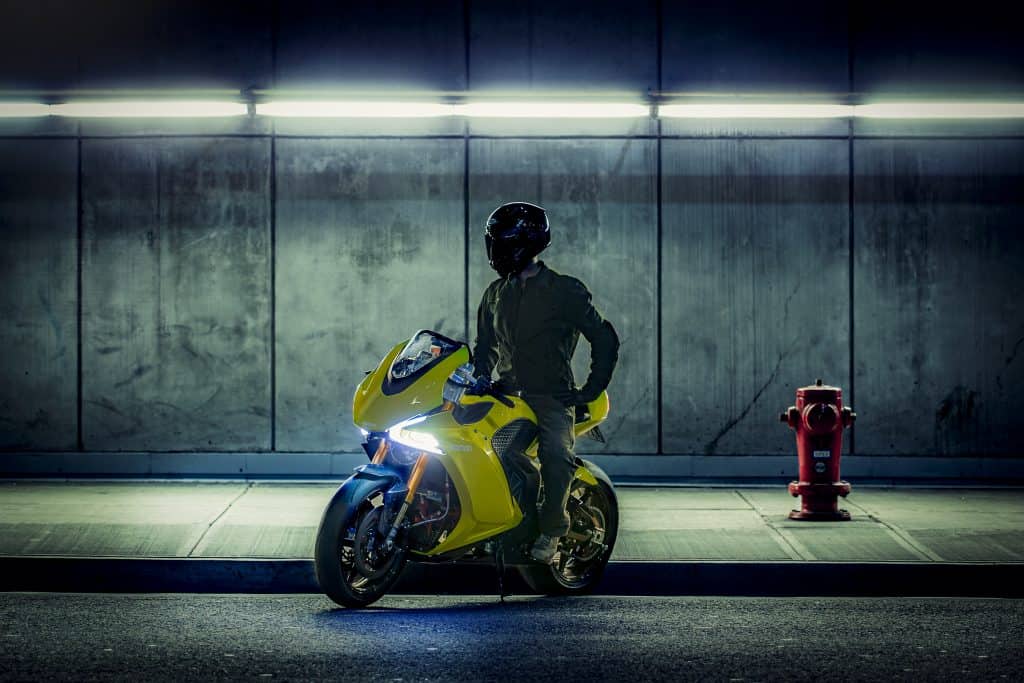 Hypersport Founders Edition
When Damon Motorcycles debuted their Hypersport at the Consumer Electronics Show (CES) 2020, they opened up pre-ordered for a very limited number of bikes to be produced. The first 25 motorcycles that role off the assembly line will be the Founders Edition.
This was their way to recognize and welcome their early adopters, something similar to what Tesla has done with their Founders Series. On the last day of CES this year, Damon Motorcycles sold out of the Founders Edition.
Hypersport Premier
Next in line is the Damon Hypersport Premier. It has a fully refundable deposit of $1,000 USD. The Hypersport Premier starts at $39,995 (USD). While it doesn't state the numbers, the Premier is also in limited quantities.
Hypersport HS
The entry level model is the HS, which has an MSRP of $24,995 (USD). With the HS, there's a smaller deposit of just $100 USD, which is also fully refundable. This puts the HS right in line with pricing of the Zero SR/S.
HS vs Premier
According to their website, the Premier includes Brembo brakes, Ohlins suspension, and a single sided swing arm. It appears everything else is the same.
Pre-Orders
As mentioned earlier, the Founders Edition was limited to just 25 and has already sold out. They've also reached their production limit for 2021. If you'd like to get in line for delivery in 2022, you might want to consider getting your deposit in before it slips into 2023 or beyond. Of course, as a new company, they still need to prove they can produce these in mass production.
More About Damon Motorcycles
Based out of Vancouver, British Columbia, Damon Motorcycles may have just created what could be the safest (and smartest) motorcycle. The company was founded by Jay Giraud and Dom Kwong.